Non Toxic Product Swap of the Week: Garnier SkinActive Clean+ Refreshing Remover Cleansing Towelettes for Beautycounter Product One Step Makeup Remover Wipes.
Did you know: scientific studies suggest that parabens, a common ingredient in personal care products, have been linked to health risks including cancer, endocrine (hormone) disruption, reproductive toxicity, neurotoxicity and skin irritation?
That's why this week we are swapping out Garnier SkinActive Clean+ Refreshing Remover Cleansing Towelettes for Beautycounter Product One Step Makeup Remover Wipes.
WHY SWAP OUT OUT GARNIER CLEANSING TOWELETTES: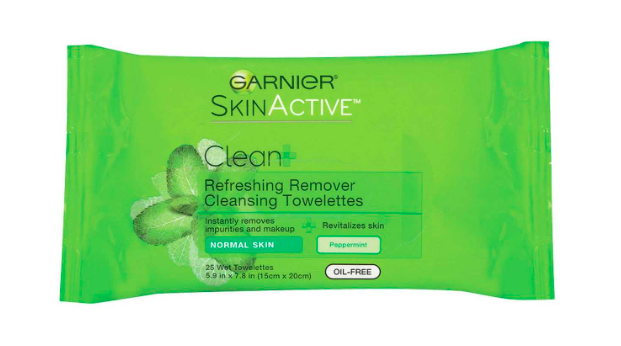 The Garnier Cleansing Towelettes contains fragrance which may seem innocent, but that one word can hide more than 100 different chemicals! The fragrance industry is primarily self-regulated and fragrance "cocktails' don't even have to be reviewed by regulatory agencies. In fact they're considered 'trade secrets,' meaning that manufacturers aren't required to disclose the potentially hundreds of ingredients hiding behind the word fragrance. It also contains parabens which are chemical preservatives and anti-microbials that are used in cosmetics, personal care products and even some foods with the goal of stopping fungus from growing and extending shelf life. Keep in mind: anything with the word "paraben" = chemical preservatives.  In this product it's METHYLPARABEN. 
XENO TIP: To avoid parabens, learn to read the ingredient lists on the products you buy and look for ingredients ending in -paraben, even those that are marketed as "natural." They can be lurking in everything from your shaving cream to your favorite makeup products and household cleaning supplies. 
WHY WE PREFER BEAUTY COUNTER'S MAKEUP REMOVER WIPES: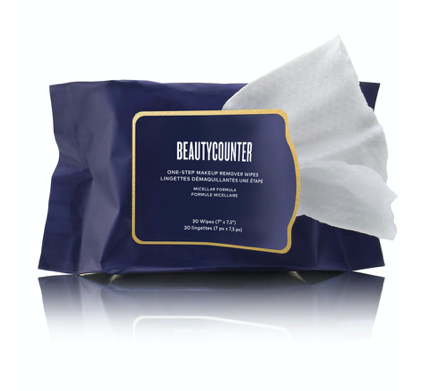 We are big fans of Beautycounter, from their mission to their high-performing products!  The ingredients within this Beautycounter product are all vegan, cruelty free and EWG (Environmental Working Group) verified, meaning that they meet EWG's strictest criteria for transparency and health.
These wipes feature soothing ingredients like Aloe Vera for hydration and cornflower water to soothe delicate skin. They trap makeup, dirt, and impurities, then gently whisk them away without need to rinse.  And if that's not enough, these wipes are also BIODEGRADABLE - just dispose in your home compost!  Good for you and the planet!
One of the first rules of proper skin care is to always remove your makeup before going to bed if you want to give your skin a chance to breathe, avoiding clogged pores, breakouts & irritation. So by using this product, you are fully removing all makeup while adding benefits vs. a lot of makeup removers on the market that don't remove all leftover makeup AND add harmful ingredients that can actually make your skin issues worse. Catch 22 isn't it? 
Finally, we love Beautycounter's collective mission - to get safer products into the hands of everyone. They formulate, advocate, & educate to create products that truly perform, while upholding strict standards of safety.  When formulating their products they prohibit the use of over 1,800 harmful or questionable ingredients - referring to this list of ingredients as The Never List.  Print these pocket-sized Never Lists, keep one in your wallet (share the rest with friends and family!) and refer to it when you are out purchasing personal or household products. (Your little cheat sheet for ingredients to avoid!).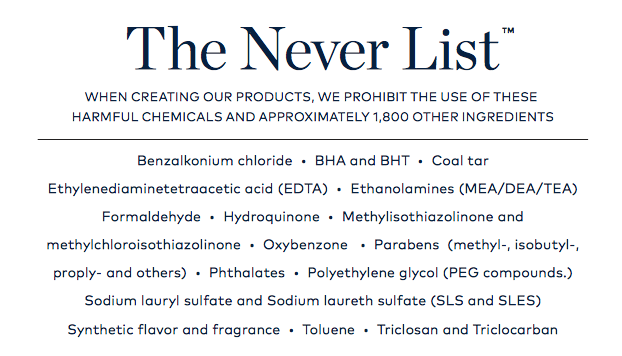 Want to further support Beautycounter's mission and make an impact? Text BETTERBEAUTY to 52886 (US) and make your voice heard!!
**