Founder: 

Candace Burch, m.a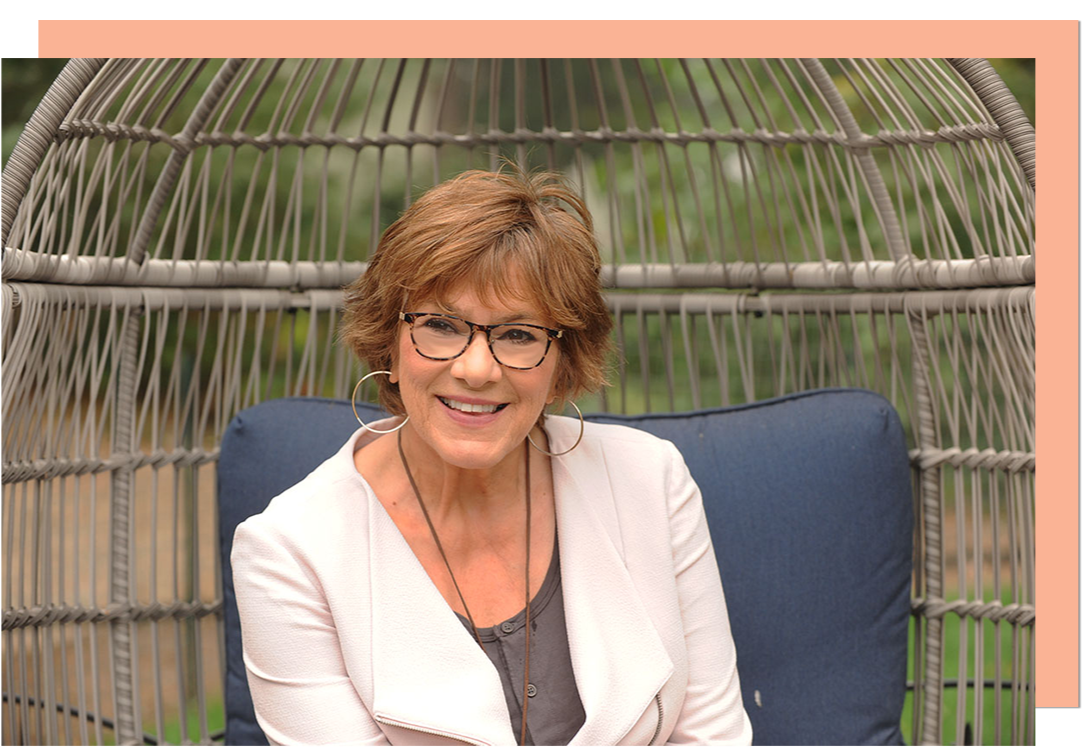 Candace Burch is a Hormone Health Educator with a Masters in Health Education and over 25 years of experience in the field. In 2017, she founded Your Hormone Balance as a one-on-one consulting practice, and is now joined by her two daughters, Ryan and Jess, who have expanded YHB's reach to women around the world (keep reading for the full story behind this family biz!). 
Candace's background includes working as a health editor, writer and investigative journalist in London, leading educational patient and provider initiatives for ZRT Hormone Laboratory (as their Director of Education for 12+ years), as well as spearheading "Body in Balance," a hormone testing and rebalancing weight loss program at Metabolic Research Center (a nationwide weight loss company).
Candace continues to raise awareness about hormonal health and disease prevention through her work as a writer, speaker and podcaster (Listen to Candace and her cohost, Kyle McAvoy, NP, on the Women Talking Frankly Podcast).
Today she lives in McMinnville, Oregon with her husband and son/schnoodle, Riley. Outside of hormone health, her passions include sketching, reading, dancing, music, long walks, swimming, international travel, quality time spent with loved ones, and making sure that every day is filled with purpose, love and zest for living!
CEO/Co-Founder: 

Ryan Burch
Ryan graduated from the University of Oregon in 2011 with a degree in Journalism/P.R. and a minor in Business. After moving to Los Angeles, she worked in Experiential Marketing as an Event Producer for clients such as Red Bull, Teva, Columbia Sportswear and Nike, before transitioning into a business development role for a high end event catering company in Downtown L.A.

In 2017 (as a side hustle), Ryan began helping her mom turn her passion project (helping women balance their hormones) into a fully fledged business: securing media appearances, expanding YHBs offerings, managing all client services and expanding their social media presence.
Today, Ryan is YHB's full time CEO, relying heavily on the stress management practices she's developed over the years to get through the ups + downs of entrepreneurship! She currently lives in Manhattan Beach, California, with her fiancé, Thomas. Her passions include sunset walks, singing, dancing, traveling, journaling and comedy! Ryan is also the host of the Solo 2.0 Podcast, which offers health and hormone health based content along with her sister, Jess Suchan of Body Bliss By Jess (keep reading for more on Jess!).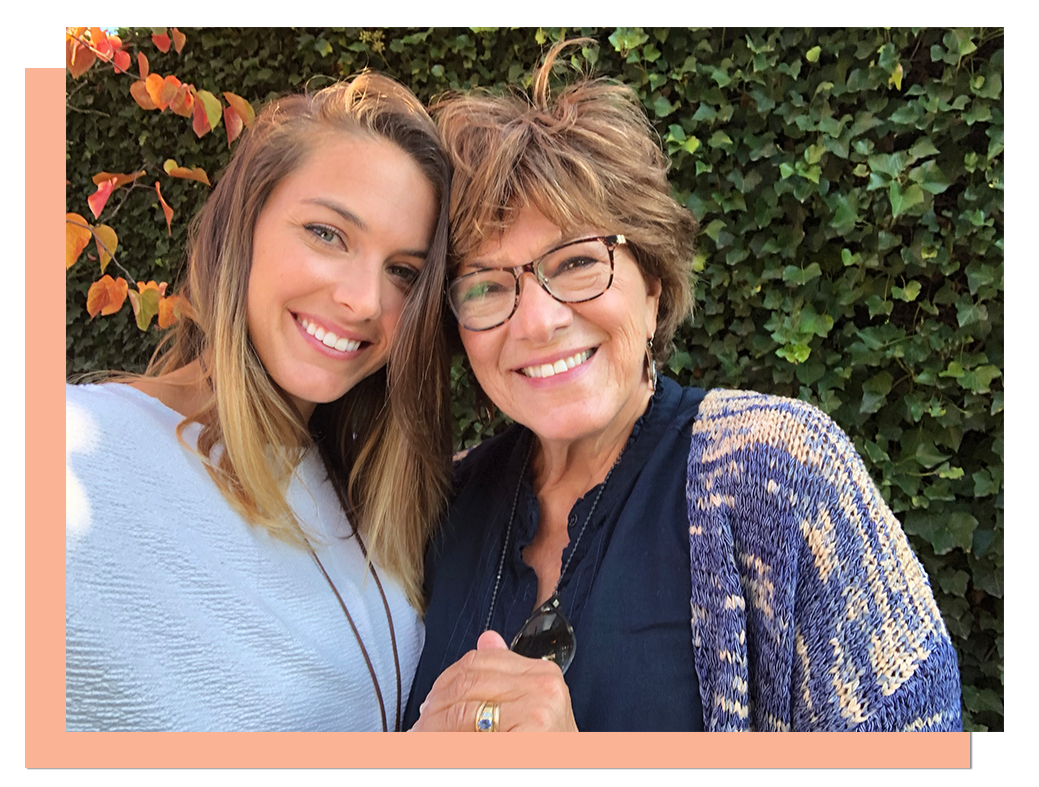 Co-founders: Ryan & Candace Burch
Two Generations of Hormone Balance
(from left) Ryan, Candace & Jess
- From the perspective of Candace's daughters, Ryan and Jess -

Growing up, our mom was a health writer and educator, so we were taught to value nutrition, sleep and "balance" from an early age (not that we always listened…).

Since she had us later in life (at age 37 + 40), we were still really young when she hit perimenopause and began experiencing roller coaster symptoms of imbalance, including hot flashes, night sweats and mood swings (resulting in some pretty memorable meltdowns!).

Thankfully, because of her career in health and her commitment to natural / holistic remedies, she quickly learned how to balance her hormones naturally, through a combination of saliva testing and holistic rebalancing techniques. With this newfound experience, she decided to build upon her Masters degree in Health Education and specialize in hormone health, eventually becoming the "Director of Education and Outreach" at ZRT Hormone Testing Laboratory for over a decade (developing patient + provider education, coordinating event conferences, reviewing thousands of test results and liaising with functional medicine experts specializing in hormone balance).

At work, our mom would primarily interact with scientists, providers, doctors and pharmacists - but in her spare time, we watched her help dozens of friends and family members find relief from frustrating symptoms of hormone imbalance by following her holistic rebalancing suggestions. Although we would roll our eyes and change the subject every time she brought up hormones at the dinner table (we were still too young to understand or care about hormones...), we truly admired her passion and enthusiasm for helping others balance their hormones and we KNEW she was born to do this work.
Flash forward 15 years, and we have now experienced our OWN hormonal ups and downs (including irregular/missing cycles, low libido, anxiety, sleep issues, low energy, mood swings, headaches), and have followed our mom's exact testing and rebalancing protocol with much success (you can hear our full hormone rebalancing story on our podcast HERE)! After experiencing the profound impact of natural hormone (re)balancing in our own lives, we became even STRONGER believers in the work our mom was doing, and began spreading word about it to everyone and anyone who would listen!

After receiving numerous positive testimonials, Candace and Ryan joined forces to launch 'Your Hormone Balance' in 2017, (while Candace continued her full time work at ZRT labs and Ryan worked in business development). At the time, Jess was beginning her career as a health coach (having recently graduated from the Institute for Integrative Nutrition) and was in the process of launching her own health coaching business, Body Bliss By Jess..

With our combined skills, education and passion for hormone health, business, stress management and nutrition, it was a no brainer for us to turn YHB into a fully fledged family business, combining forces to spread word about hormone testing and all-natural rebalancing (Jess now works in partnership with YHB as our "In House Holistic Health Coach," and our dad manages shipping and processing!).

We are so grateful to our mom for teaching us about hormones from a young age, and are FIRED UP to help YOU feel more informed, educated and supported when it comes to your personal health and hormone journey!

We look forward to working with you,

Rye Burch + Jessica Suchan
Sisters & Hosts of the SOLO 2.0 podcast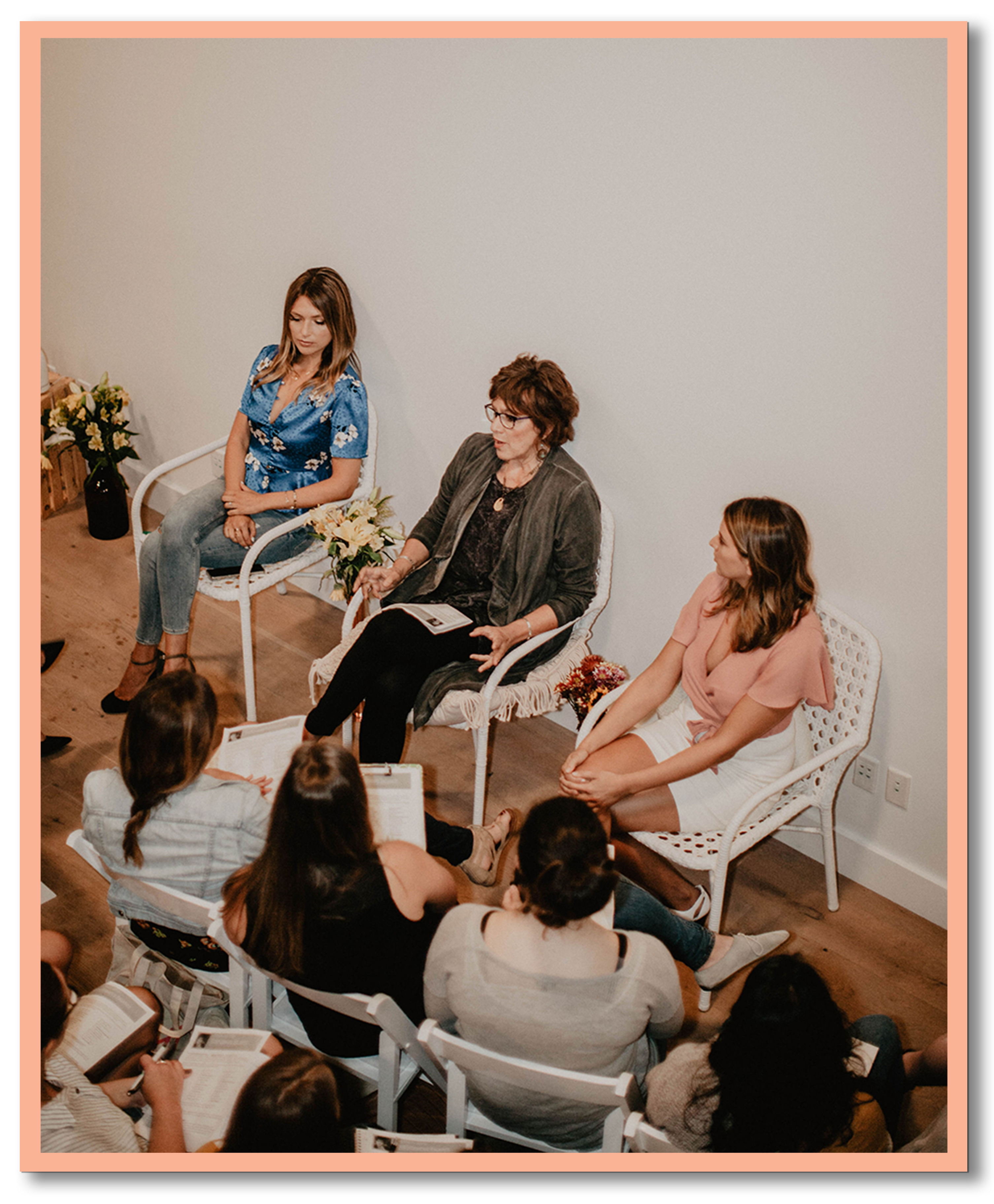 The Fam leading a "Hormone Happy Hour" Event Saje Wellness, Venice Beach, 2019
In House Holistic Health Coach:

Jessica Suchan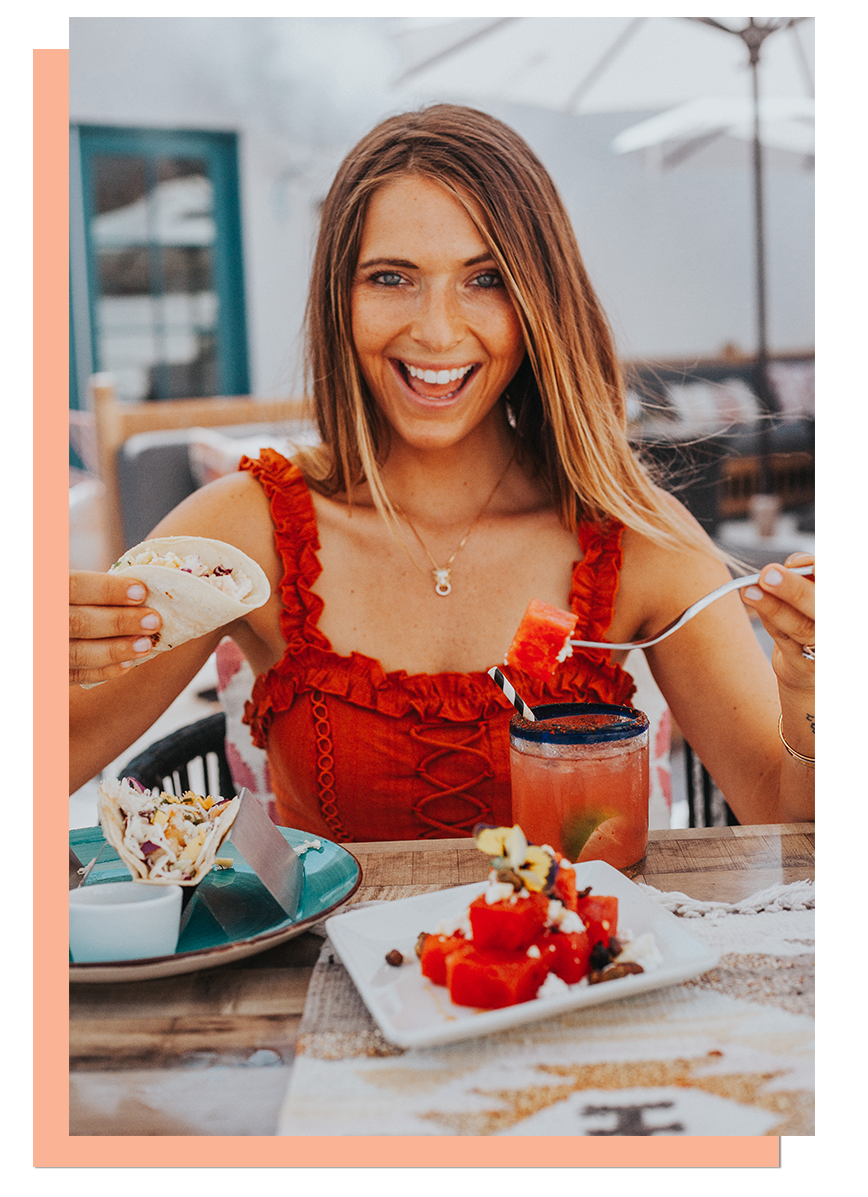 Jess Suchan is a board certified Holistic Health Coach who coaches her clients towards finding a life of bliss, free from fad diets, overexercising, and burnout. She believes that in order to change our habits we must address the "holistic picture" and compassionately investigate how all areas of our lives are interconnected. 

Jess spent over a decade yo-yo dieting, exercising for punishment and ignoring the messages her body was sending her. This lifestyle coupled with a slew of stressful jobs, led her to develop debilitating migraines which she eventually cured with a holistic approach. When she discovered the power of food and lifestyle as medicine, she decided to become a health coach via the Institute for Integrative Nutrition, and dedicated her time to helping others find that "2.0 version of themselves!" Today, she coaches clients privately and works in partnership with Your Hormone Balance (she also recently completed a Hormone Health Extension course through I.I.N.).

Medical Partner: 

Dr Randolph, m.d
Dr. Randolph, a pioneer in the field of bioidentical hormone replacement therapy, is triple-board certified in Obstetrics & Gynecology, Age Management Medicine and Integrative Holistic Medicine. He has been a practicing medical doctor for over 30 years and is also a former compounding pharmacist. Over the past two decades, he has treated thousands of women suffering from hormone balance issues such as PMS and menopause and associated symptoms such as fatigue, anxiety, and low libido.