Non Toxic Product Swap of the Week: Australian Gold Botanical Natural Sunscreen Spray SPF 50 for Supergoop Glow Stick SPF 50
Did you know the FDA recently reported that only 2 of the 16 commonly used ingredients in over-the-counter sunscreens are considered safe? 
This is a HUGE problem, considering these are products we are lathering on ourselves and our family all summer long, seeping into the skin of our children (whose health we should be protecting from a young age)!

That's why this week we're swapping out the Australian Gold Botanical Natural Sunscreen Spray, SPF 50 for a safe and effective sunscreen: Supergoop Glow Stick SPF 50.

WHY WE ARE SWAPPING OUT AUSTRALIAN GOLD SUNSCREEN: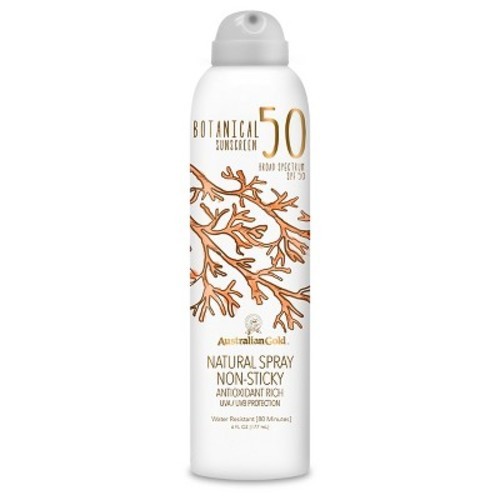 This Australian Gold Botanical sunscreen ranks highly hazardous on the EWG skin deep database (receiving an 8 out of 10 -- 10 being high hazard and 0 being low to no hazard). One of the greatest offenders is the use of fragrance which can contain hundreds of harmful ingredients that can throw off homeostasis in the body and lead to hormone imbalances. (Did you know, if there's something a company doesn't want to disclose for whatever reason, they can simply, and legally, lump it under the name 'fragrance'? (Such a terrible loophole)! These fragrances can mimic estrogen & compete with the natural estrogen levels in your body for binding sites, disrupting the endocrine system. These hormonal imbalances can lead to infertility, improperly developed sexual organs, and decreased sperm count in men….to name a few! 

Another scary ingredient contained in this product is the active ingredient "Octocrylene." When this chemical is exposed to UV light, it absorbs the rays and produces oxygen radicals that can damage cells and cause mutations. It is readily absorbed by your skin and may accumulate within your body in measurable amounts AND can be toxic to the environment.  These chemicals are far from what the company claims their product to be ("botanical").  Be wary of "green washing" like this, which is when marketers use words like "botanical" or "natural" to make it sound green and great for you and the environment!

WHY WE SELECTED 'SUPERGOOP GLOW STICK SPF:"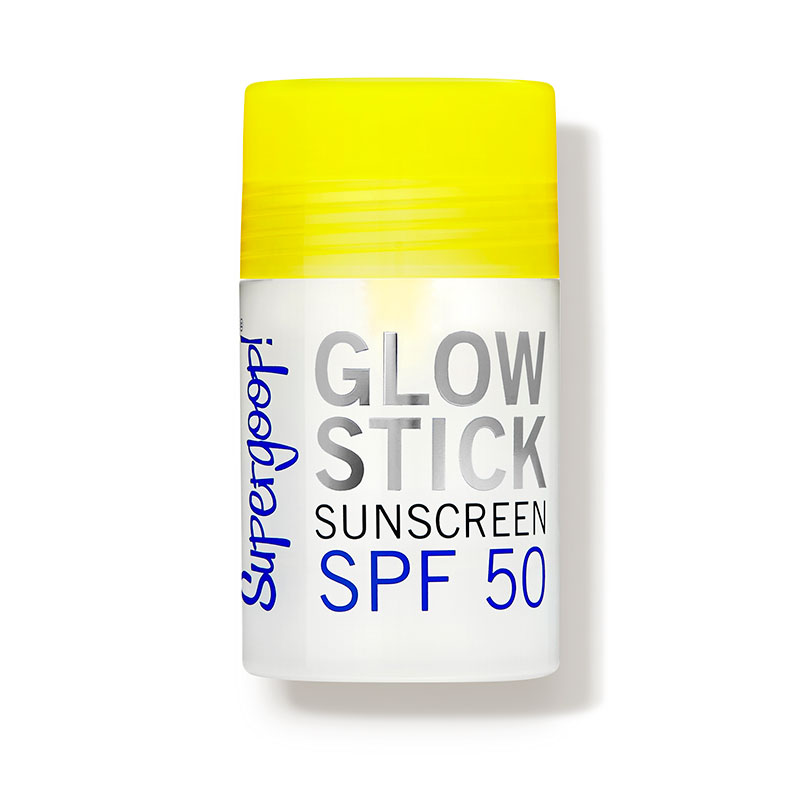 If you're looking to stay sun-safe this summer minus the harmful chemicals, check out Supergoop Glow Stick SPF 50!  What's great about this brand is that they provide a "no list" of ingredients that you'll never see in their products. It's extensive and includes harmful chemicals like parabens, synthetic fragrance, & sunscreen "actives" like Anatase Titanium Dioxide & Oxybenzone. Their products are all EU-compliant which is fab because the EU is much stricter about the ingredients that brands there can't use, and they have over 1,300 ingredients that are banned from their formulas.  This formula is a travel-friendly SPF that you can pop into your beach bag or picnic basket. It's invisible (no mess), extremely hydrating and perfect as a face or body highlighter with a dewy finish. PLUS it has one of the best EWG ratings for sunscreen!

We hope you'll start by turning over the bottles of sunscreen you already have - and looking for the ingredients we've referenced such as "parabens" "fragrance" and "Octocrylene." We urge you to try this safer alternative to sunscreen this summer, or consider other clean sunscreens such as Bare Republic, reef friendly sunscreen that's free from chemical sunscreen actives, synthetic fragrances, parabens, and more. They've got gel lotions, sprays, sticks and kid friendly variations so there's options for everyone to play safely this summer and beyond!

Check back next week for our next product swap out!  
---
Have an idea for a product you'd like featured or swapped out?

Email us at info@yourhormonebalance.com
Interested in testing your hormone levels and getting started on an all-natural rebalancing plan? Check out our at-home hormone testing + consulting packages  HERE.