Check out the Latest Episode of Candace's Podcast: "WOMEN TALKING FRANKLY" with Cohost Kyle McAvoy
Have you had a chance to tune into our founder, Candace Burch's podcast: WTF: Women Talking Frankly?

Click HERE to listen to the most recent episode, where Candace, her co-host, Nurse Practitioner Kyle McAvoy and Kyle's millennial daughter Julia, address the kinds of questions that women in their 20's and 30's are asking: hormones and birth control, hormones and weight gain, hormones and horrible periods, hormones and yeast infections, hormones and breaking up with your boyfriend every single cycle…#WTF?!
This is a great episode for any young woman who may be dealing with their own hormonal WTFs and asking the same questions!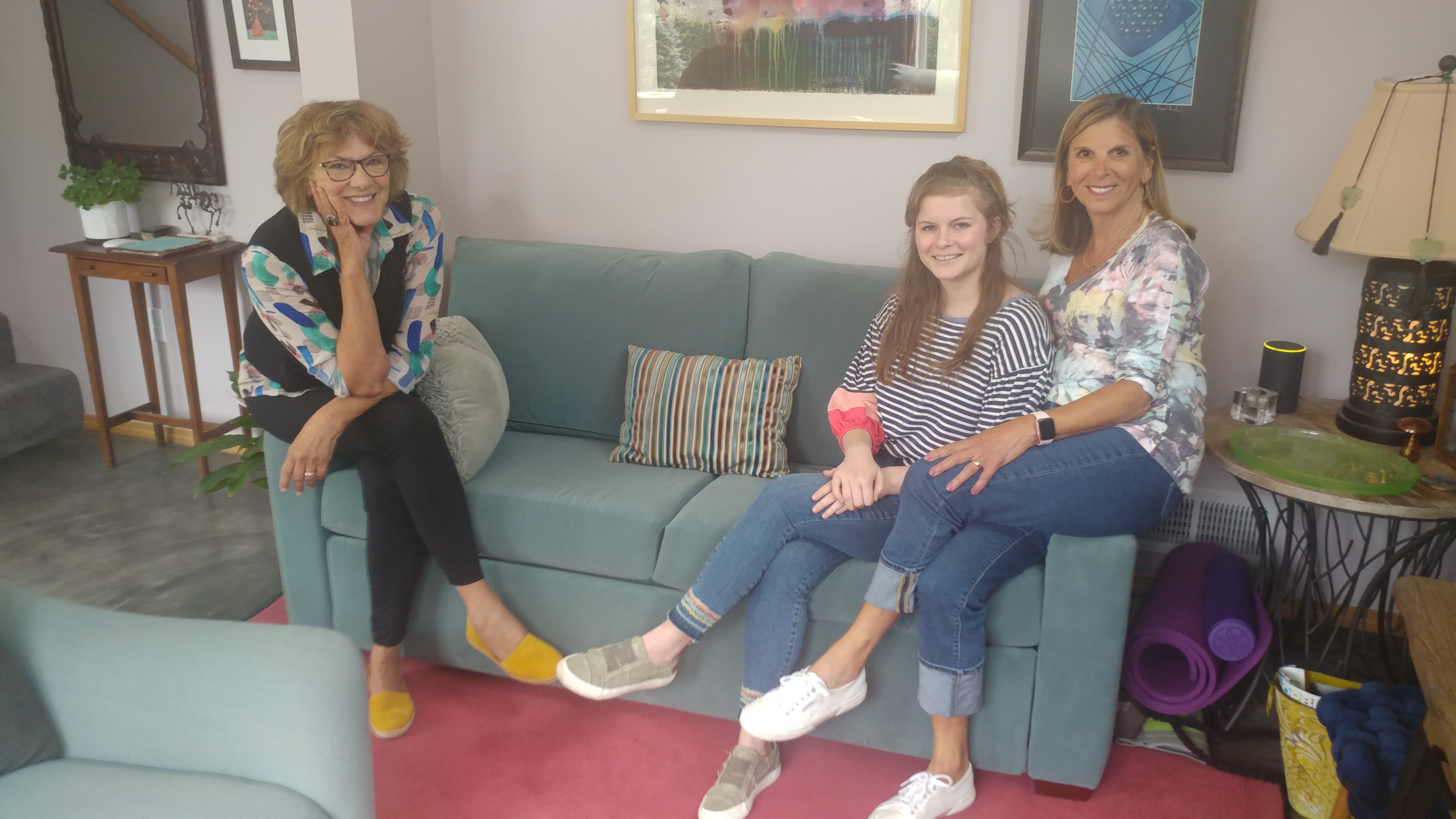 Candace, Kyle and her daughter after recording this episode
MORE ABOUT THE "WOMEN TALKING FRANKLY PODCAST"

Their podcasts cover things you might be afraid or embarrassed to ask about. They have dynamic let's-get-real discussions with experts about the heart, head, and health topics that matter most to women.Kyle McAvoy and Candace Burch lead lively conversations that address the essential issues women like you face throughout life's transitions. They bring their decades of experience specializing in hormones and women's healthcare to shed light on PMS, menopause, sex, aging and more.
Learn more about Candace, Kyle and the WTF podcast HERE.

---
Enjoy what you're hearing? Candace and Kyle would love if you can subscribe, rate and review on iTunes!
Got an idea for an episode, or have a guest suggestion? Email us at info@yourhormonebalance.com