Product Swap: Beyond Burger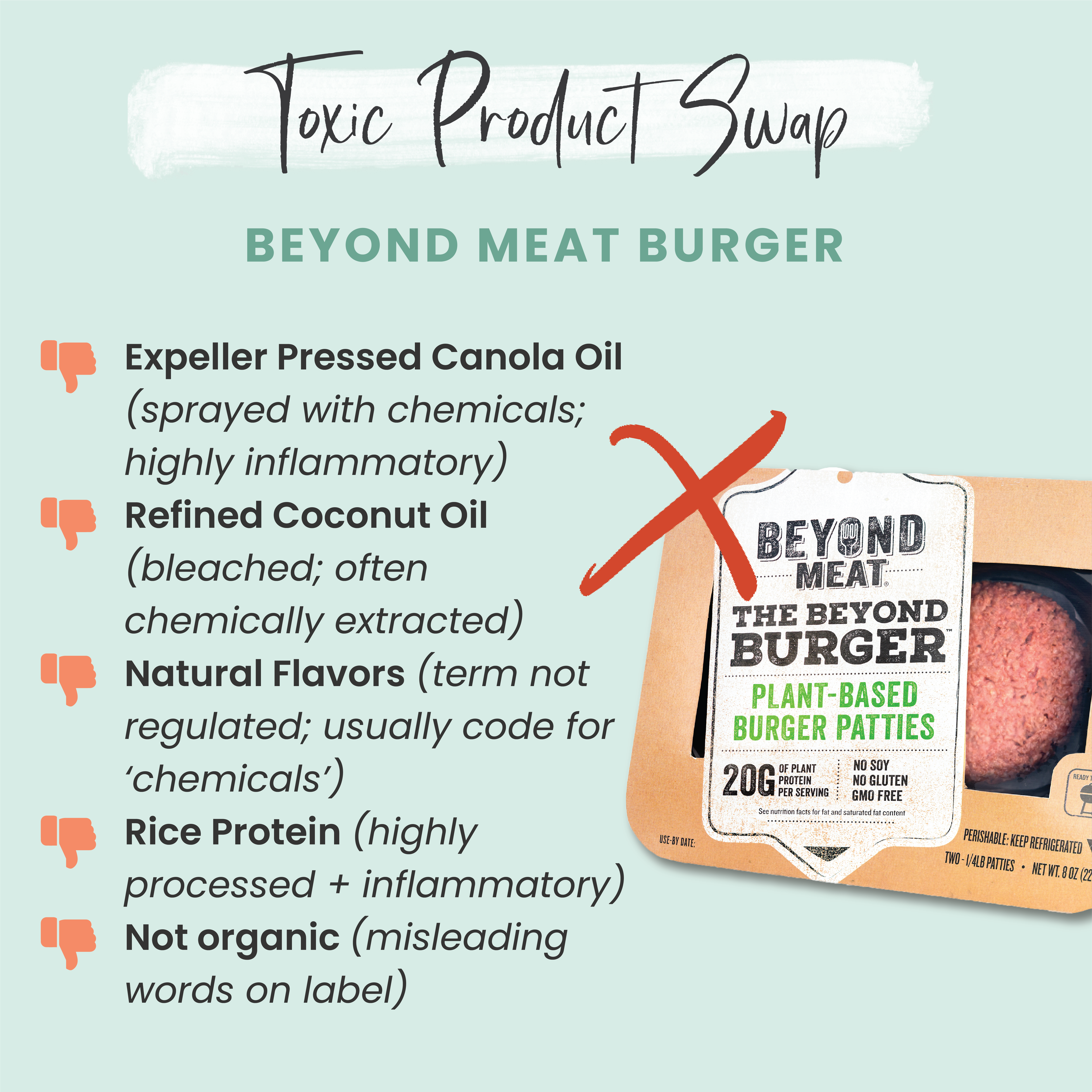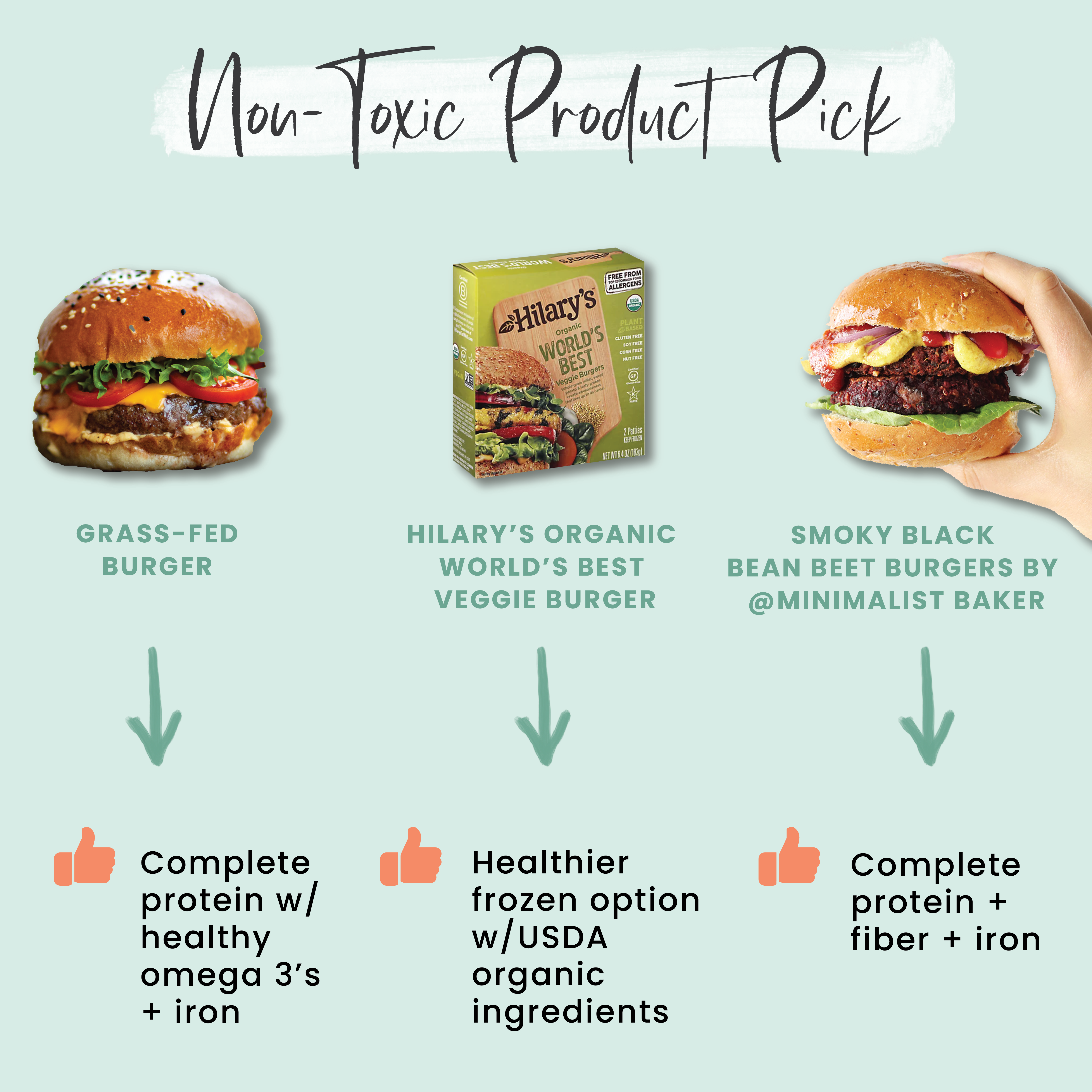 When suffering from hormone imbalances, finding healthier alternatives for the foods you crave is KEY. While we are all for the move towards a more plant-based diet (providing an abundance of vitamins & minerals our hormones/bodies need), we are seeing a TON of brands popping up with alternatives to classic carnivore diet staples (i.e. burgers, cheeses, chicken nuggets etc). Unfortunately, while there are some amazing brands out there, there are quite a few packaging their product in such a way that it seems like a perfect alternative when in reality the processed, chemical laden ingredients can wreak havoc on our hormones!
Beyond Meat Burger is one that has gained popularity in recent years because not only is it packed with 20 grams of protein (a concern people have when transitioning to a plant-based diet) but it's vegan and tastes similar to meat! We support finding swaps but are adamant about being your own health advocate and understanding what labels mean & how the ingredients really impact your hormones (despite your best efforts to choose wisely)!  
When it comes to Beyond Meat Burger, the ingredients themselves may sound fine but when you get specific you can see that they're highly processed and can act like xeno ("fake") estrogens in the body, contributing to imbalances like 'estrogen dominance' related to unpleasant symptoms & side effects like mood swings, stubborn weight gain, depression, low libido, migraines, infertility and more!
If you want to enjoy a Beyond Meat Burger, go for it but consider it a treat meal vs. your everyday staple! If you're still open to eating meat, going for a simple grass-fed burger (w/ one ingredient, healthy omega 3's, iron & complete protein source) would be far more beneficial. If you're vegan/ vegetarian, find a delicious recipe online (like the smoky black bean beet burgers by @minimalistbaker) with hormone supportive ingredients like beans & quinoa (high in protein & fiber) and beets (high in iron) OR snagging a frozen option like @hilaryseatwell...one of the better options in a pinch!
---
Have an idea for a product you'd like featured?
Want us to take a look at a product for you and suggest a swap out?
Email us at info@yourhormonebalance.com
Interested in testing your hormone levels and getting started on an all-natural rebalancing plan? Check out our at-home hormone testing + consulting packages HERE.