Hormone Balancing Star Ingredient: Maca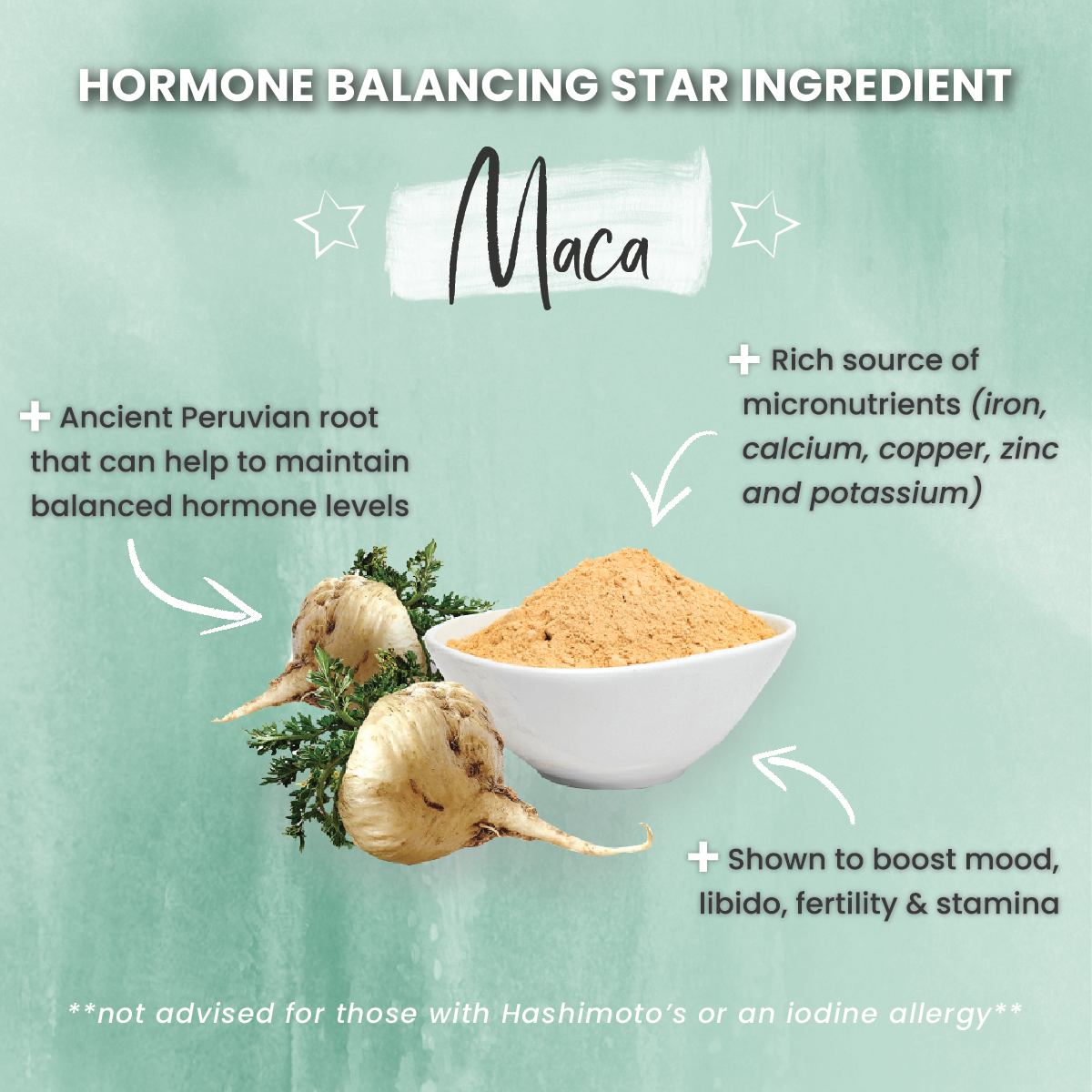 What to look for when buying Maca 👇 ⁠
This Peruvian root has been around for 2,000 years + used as an important food since the days of the Inca warriors! But did you know there are actually different colors of maca including red, black, and yellow each with slightly different benefits? Raw maca powder gives you the most bang for your buck (over gelatinized or cooked) because the enzymes and nutrients remain at their peak levels - but it's important to choose a form that is high quality by a trusted brand. Some simple ways to add into your routine:⁠
➡️ Add 1-2 teaspoons to your daily smoothie or morning latte (we love @foodsalive raw maca powder) ⁠
➡️ Mix into baked goods like protein balls and cookies 
➡️ Try a blend w/ maca in it (like @thejoyalife's bliss powder) which can be added to food & beverages of choice! ⁠
➡️ Try @beautybarchocolate's sugar-free Vitality Bar, which includes maca for energy and stamina! ⁠
➡️ For more consistency, try a supplement by a trusted brand like @gaiaherbs⁠
Note: Hormone Expert, Alisa Vitti advises against using maca if you have an allergy to iodine, Hashimoto's, or experience any kind of thyroid nodules or growths (as it contains significant amounts of iodine!).⁠
---
Want us to take a look at an ingredient for you and talk more about its hormone balancing qualities?
Email us at info@yourhormonebalance.com
Interested in testing your hormone levels and getting started on an all-natural rebalancing plan? Check out our at-home hormone testing + consulting packages HERE.