Hormone Balancing Recipe: Roasted Salmon Bowl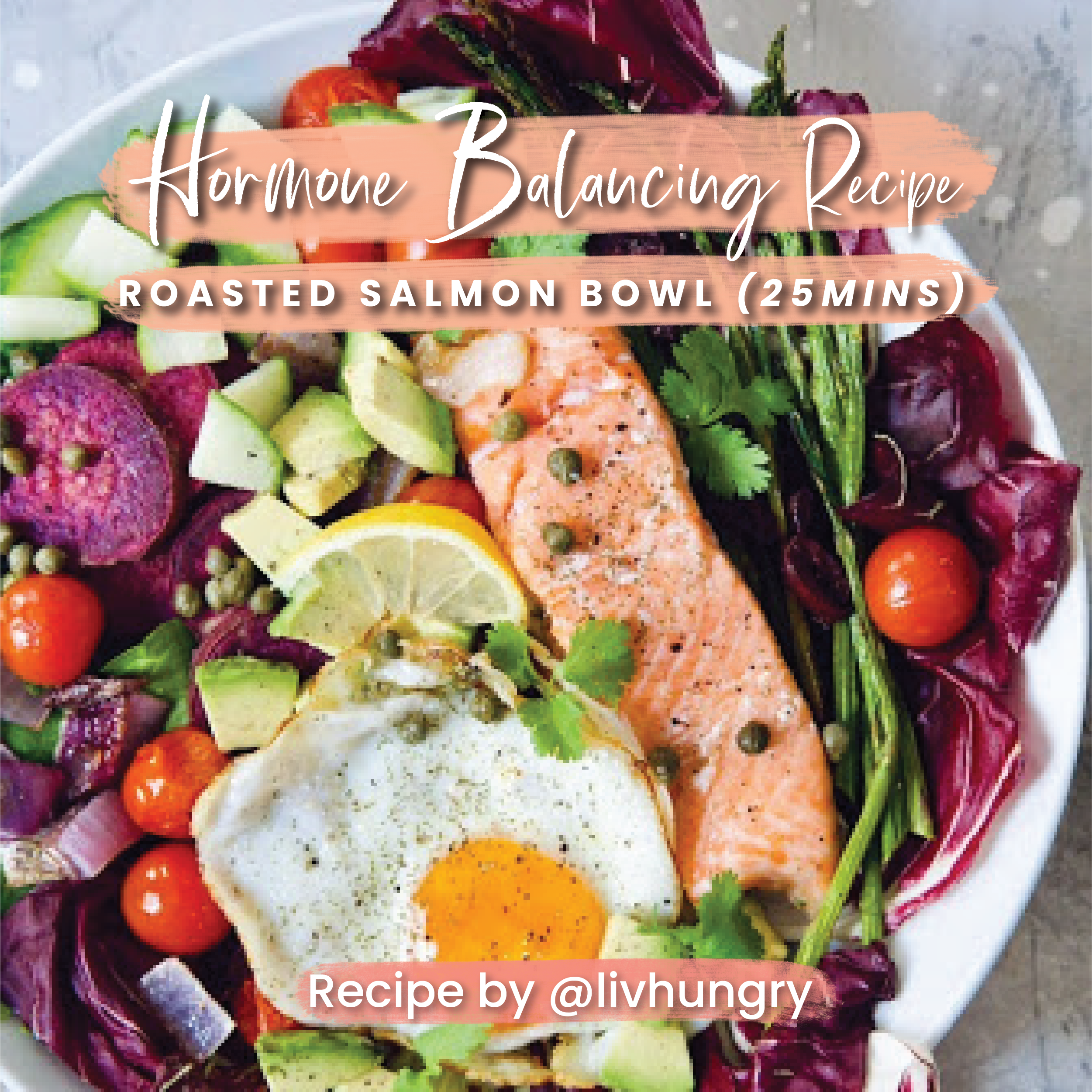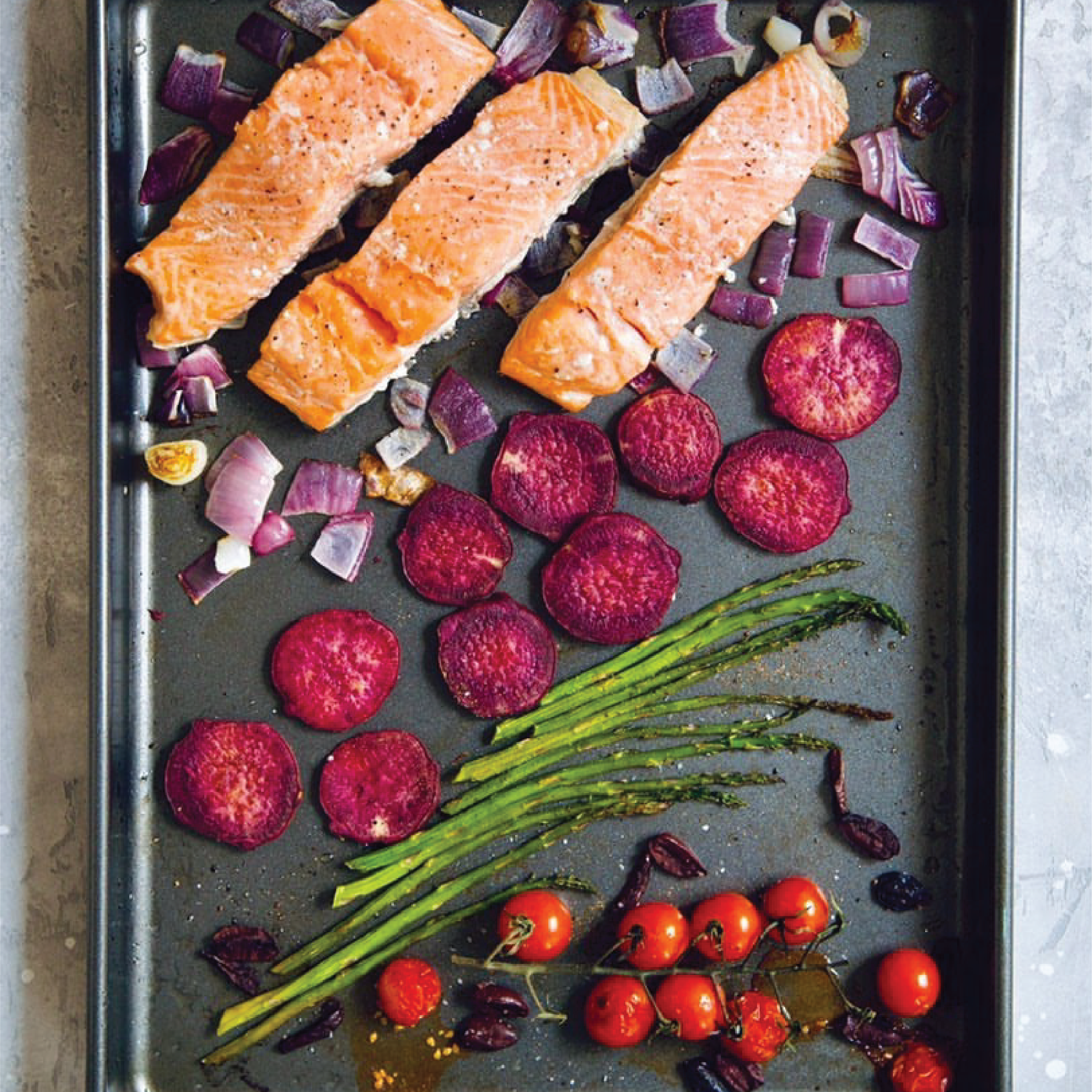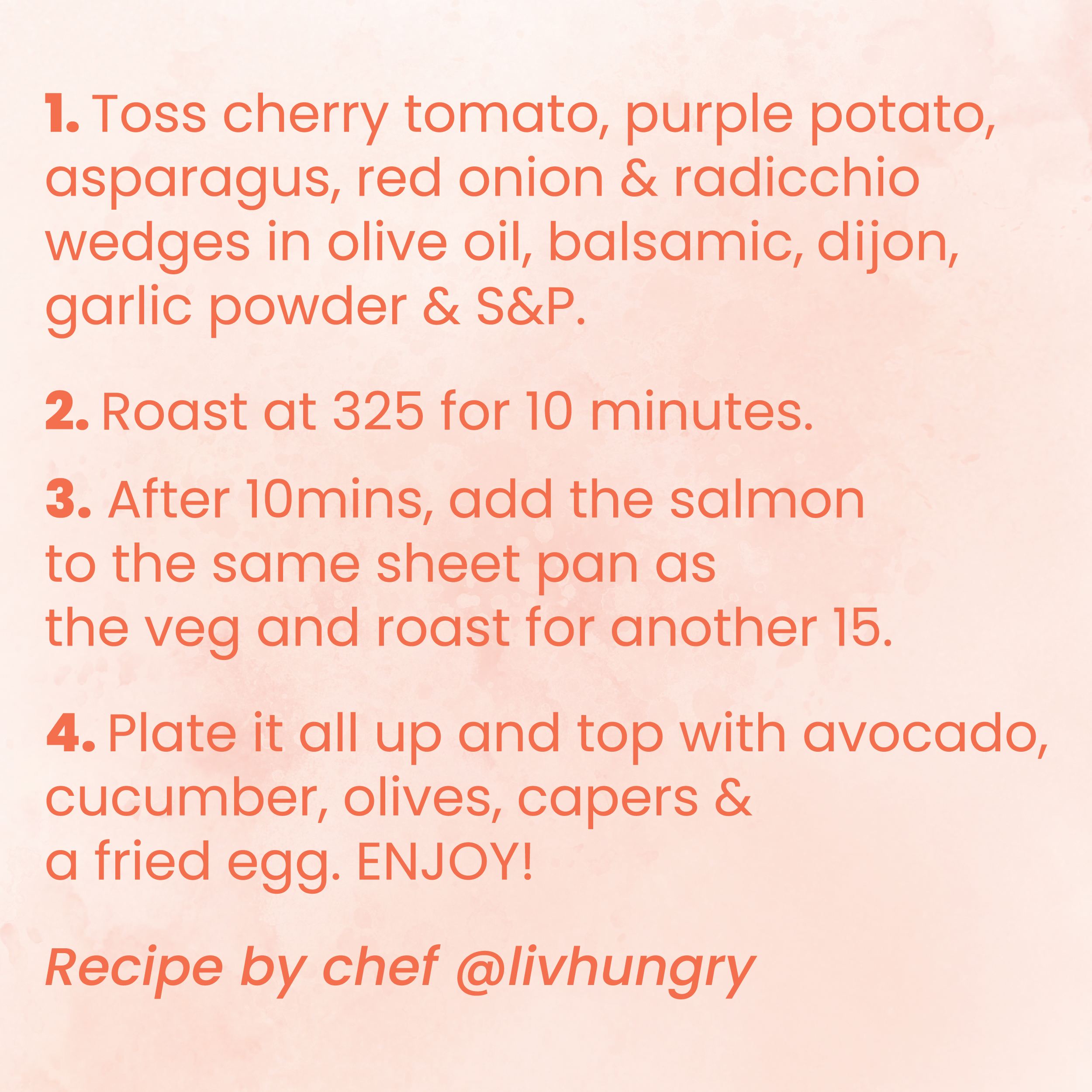 Save this for lunch or dinner this weekend! Another fabulous hormone balancing recipe by our friend, holistic chef @livhungry What we love about Liv's recipes is that not only are they well balanced and nutrient rich, but they are approachable for anyone to make! This one is a quick n' easy salmon bowl that can be made in under 30mins - including protein + fat + fiber + greens + nutrient rich carb for balancing blood sugar & keeping you full & satisfied!
Toss cherry tomato, purple potato, asparagus, red onion & radicchio wedges in olive oil, balsamic, Dijon, garlic powder & S&P. Then, roast at 325 for 10 minutes. After 10, add the salmon to the same sheet pan as the veg and roast for another 15. Plate it all up and top with avocado, cucumber, olives, capers & a fried egg 👌🏻
---
Do you have an idea for a hormone balancing meal?
Email us at info@yourhormonebalance.com
Interested in testing your hormone levels and getting started on an all-natural rebalancing plan? Check out our at-home hormone testing + consulting packages HERE.