Hormone Balancing Recipe: Magic Cauliflower Bagels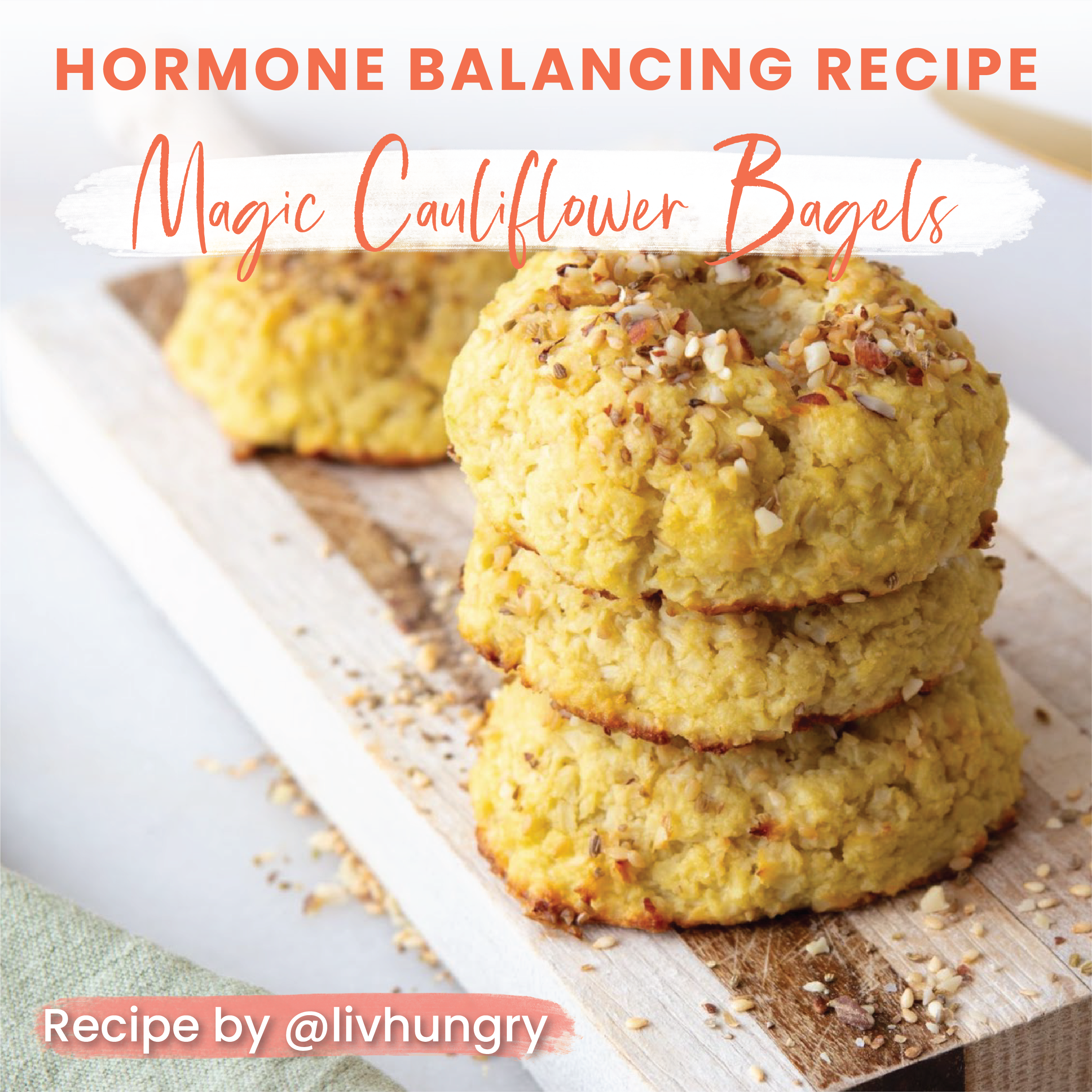 Save for brunch this weekend & enjoy with a delish plant-based cream cheese like @kitehillfoods + a side of fried eggs and avocado for a true hormone balancing combo! These "Magic Cauliflower Bagels" were created by holistic health coach @livhungry and are just one of the delicious recipes you can find in @bodyblissbyjess' "Sexy Swaps + Recipe Guide!" Use code YHB10 for $10 off!⁠
Ingredients⁠
☀ 1 medium head of cauliflower, broken into florets or pre-riced (about 3 cups)⁠
☀ 2 tablespoons almond flour⁠
☀ 2 tablespoons coconut flour⁠
☀ 1/4 teaspoon garlic powder⁠
☀ 1 teaspoon kosher salt⁠
☀ 2 eggs, lightly beaten⁠
☀ Za'atar seasoning for sprinkling, optional⁠
Instructions⁠
Preheat oven to 400F, line baking sheet w/ parchment paper & set aside⁠

Place florets in a food processor and process until a fine rice-like consistency (skip if using pre-riced cauli)⁠

In a bowl combine flours, garlic powder, salt, and eggs. Stir in the "riced" cauliflower and mix well.⁠

Form dough into approx. 6 baseball-sized rounds and place on⁠ 

prepared baking sheet.
Poke a hole in the middle with your finger & sprinkle with the za'atar.
Bake for 30 mins, or until golden brown around the edges.
Enjoy warm! Store leftovers in a ziplock bag in the fridge for 3 days.⁠
---
Do you have an idea for a hormone balancing meal?
Email us at info@yourhormonebalance.com
Interested in testing your hormone levels and getting started on an all-natural rebalancing plan? Check out our at-home hormone testing + consulting packages HERE.