Cinco de Mayo: SF Margarita + Hormone Balancing Toast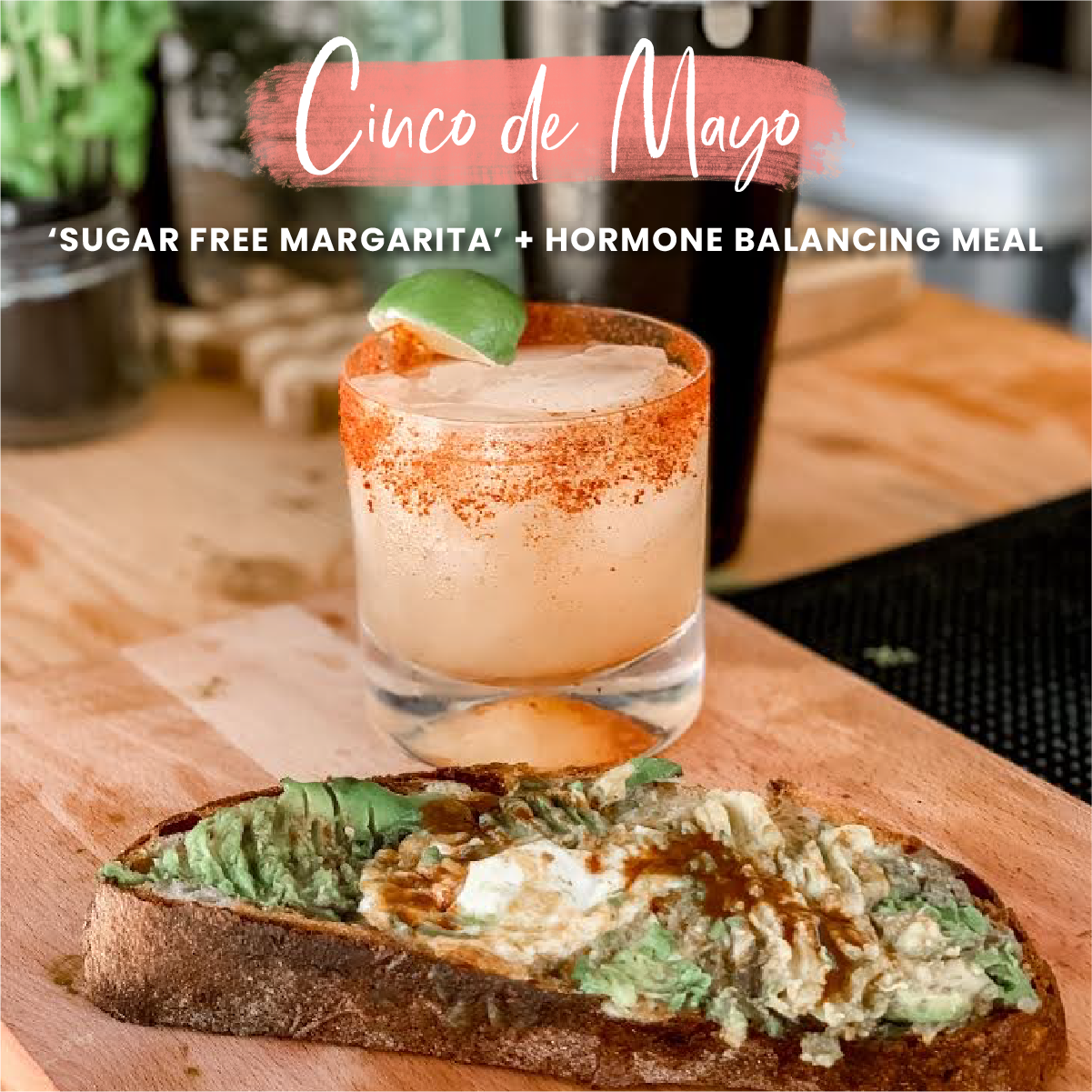 Living a life of 'balance' is about making mindful, healthy choices as much as possible, while also making time to let your hair down without being overly restrictive (we call it the 80/20 rule)! To help you celebrate Cinco De Mayo in 'balance,' our holistic health coach @bodyblissbyjess teamed up with her husband, @ice_and_alchemy to bring you a sugar-free margarita that tastes just as good as the original!⁠
Did you know that one margarita can range from 10 - 50 grams of sugar depending on how it's made? That's why making a swap like this (especially when paired with a nutrient-rich meal like this "egg in a hole" avocado toast on sprouted sourdough) will help to keep blood sugar levels balanced so you can bounce back the next day and avoid insulin spikes which can lead to hormonal imbalances and frustrating side effects like skin breakouts, weight gain, lethargy and mood swings!⁠
SEXIER THAN SUGAR MARGARITA RECIPE:⁠
🌟 2oz tequila⁠
🌟 3/4oz lime juice⁠
🌟 3/4oz @lakanto Monkfruit simple syrup or liquid monk fruit or stevia drops. (Use code BLISS for 15% off). Note: If you're using a dropper bottle you'll want to add at the end to taste (# of drops will depend on desired sweetness)⁠
🌟 'X-Factor' Add-Ins (Get creative!) Jalapeño, cucumber, bell pepper, orange, pineapple, berries, cilantro, mint, basil, watermelon juice ⁠
🌟 Want a salt rim? We love Himalayan salt or Trader Joe's Chile Lime salt!⁠
Directions: Combine all ingredients into a shaker (or protein shake bottle), shake and strain into a glass with ice. Salt rim optional! Garnish with lime wedge or wheel and/or 1-2 of your x-factors!
---
Do you have an idea for a hormone balancing meal?
Email us at info@yourhormonebalance.com
Interested in testing your hormone levels and getting started on an all-natural rebalancing plan? Check out our at-home hormone testing + consulting packages HERE.