Product of the Week: Thyme Oil
Did You Know?: One of the benefits of thyme essential oil is its progesterone balancing effects! Progesterone is essential for regulating a woman's menstrual cycle and optimum levels are needed for fertility and healthy pregnancy. Low levels of progesterone (which we see on many client test reports) may create a long list of side effects including PMS, hair loss, mood swings, depression, painful periods, and infertility.
This is why using thyme essential oil is a great addition to your hormone balancing routine!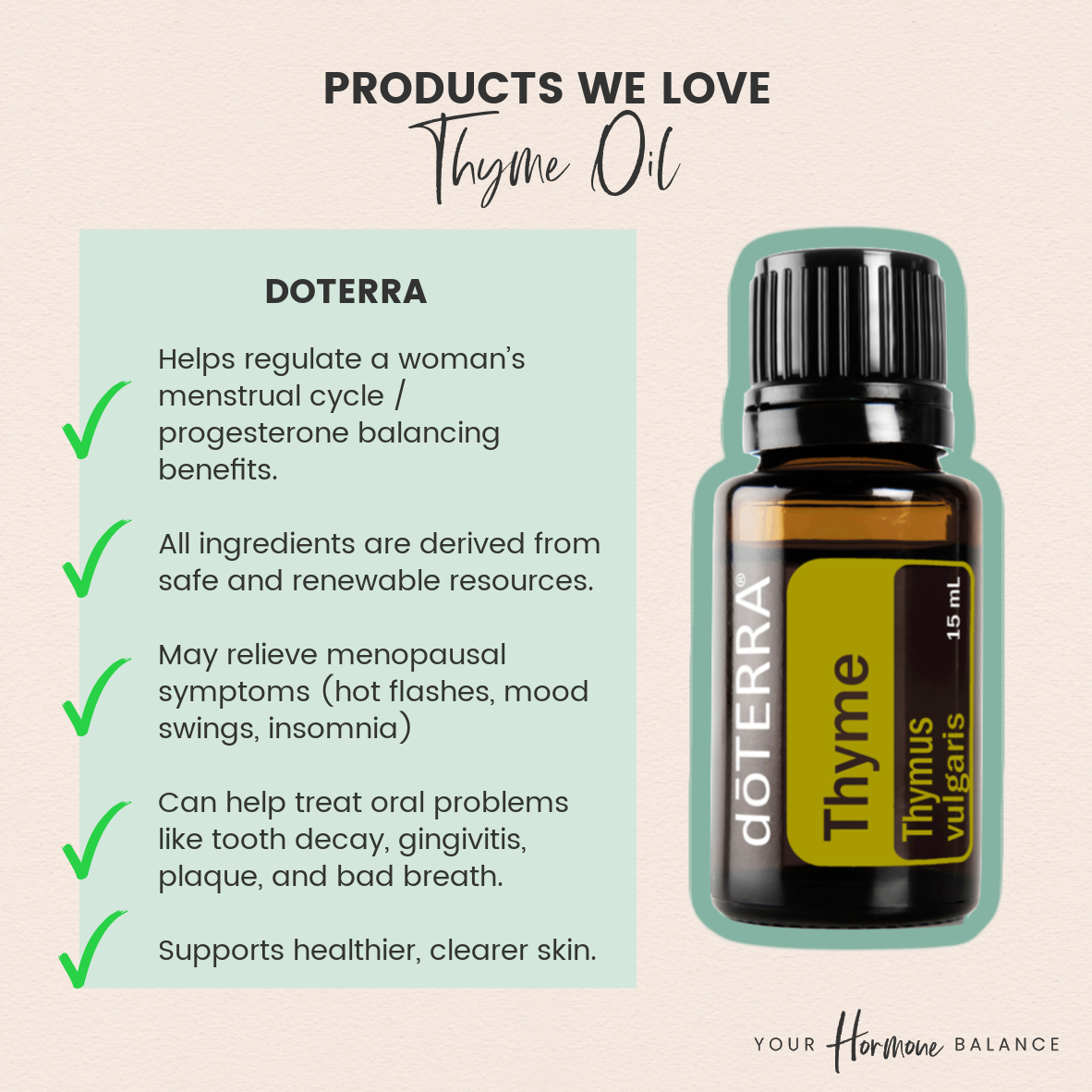 BUYER BEWARE!
Unfortunately, much like the beauty industry, essential oils are not always well regulated since the US Food and Drug Administration (FDA) doesn't actually have specific regulations on their use, so it's a bit like the wild west out there! Most oils on the shelves and online are chemically altered or chock full of additives that can wreak havoc on your hormones and create a reaction opposite to what you want when beginning an EO ritual!
That's why it's extremely important to do your research and find a trusted brand before incorporating essential oils into your daily routine!
SOME TIPS FOR FINDING A GOOD QUALITY BRAND:
First, make sure you are buying an essential oil and not a fragrance oil...They can look very similar! It's also a good sign to see a price variance between different oils within a brand because different oils require different amounts of the plant to extract the same amount of product. Another tip would be to make sure the bottle lists the botanical name of the oil (lavender/ Lavendula for example), as well as buying from companies that will provide third-party test results.
Brands We Trust: 
>> Doterra: because of their CPTG (Certified Pure Therapeutic Grade®) label and 100% transparency through sourcetoyou.com
>> Saje Wellness - 100% certified natural products formulated to be safe and effective. Saje is rooted in environmental sustainability and ethical responsibility. All of their ingredients are derived from safe and renewable resources and packaging is made of recycled or recyclable materials. 
>> Young Living- high standards for planting, growing, harvesting, distilling, and producing essential oils. Seed to Seal® quality commitment which commits the company to provide pure, potent essential oils all over the world.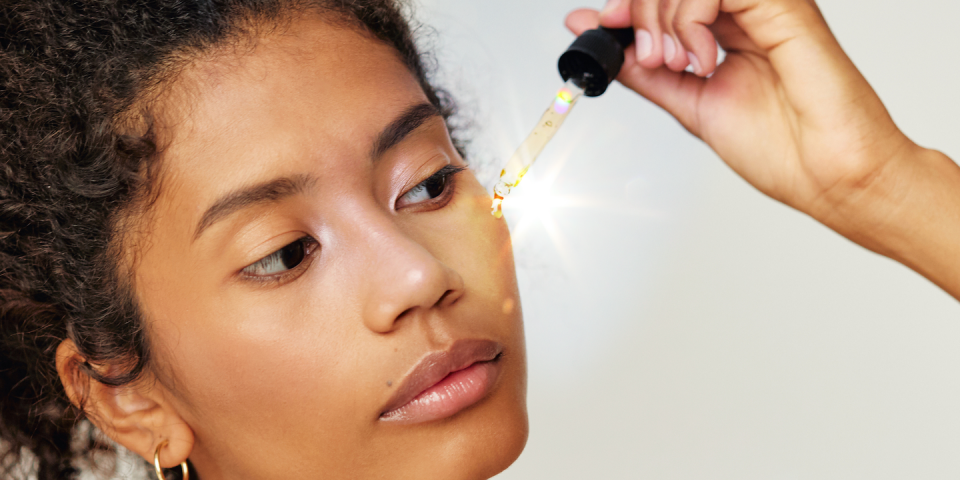 Other potential benefits of Thyme Essential Oil:
Helps regulate a woman's menstrual cycle/progesterone balancing benefits

Supports healthier skin (some evidence has shown it to be effective at reducing acne-causing bacteria on the skin)

Mixed with a carrier oil (jojoba, coconut, etc) and massaged into the scalp, it can help reduce hair loss

It is antibacterial and antiseptic (especially important right now!) 

Can help treat oral problems like tooth decay, gingivitis, plaque, and bad breath

Works as a bug repellent as well as treating insect bites and stings

Increases circulation

Eases stress and restlessness

Relieves menopausal symptoms (hot flashes, mood swings, and insomnia are associated with low levels of progesterone & as it turns out, thyme is one of the best herbs for regulating progesterone levels). 
As you can see, there are many reasons to love and work with essential oils, starting with thyme! We hope these tips make it easy to find great oil and start implementing using it in your daily routine. Here are a few ideas for how to incorporate:
For period pain or cramps, you can massage the oil onto the affected areas or ask your partner to give you a relaxing massage, especially if you are experiencing lower back pain.

Incorporating into a warm bath with Epsom salts & a blend of your favorite oils can soothe period cramp pain, bring down stress levels, and create feelings of peace and calm.

For those suffering from hot flashes, putting a few drops on a chilled towel and placing it around your neck can be just the relief you're looking for.
Get creative and have fun with it! 

---
Interested in testing your hormone levels and getting started on an all-natural rebalancing plan? Now is a good time to test your hormones from home! Our saliva test kits are mailed to you directly for convenient collection(including a postage-paid shipping envelope for returning your samples directly to our lab for analysis). 
View our testing + consulting packages HERE.
Email us at info@yourhormonebalance.com with any questions!