Product Swap: Face Wash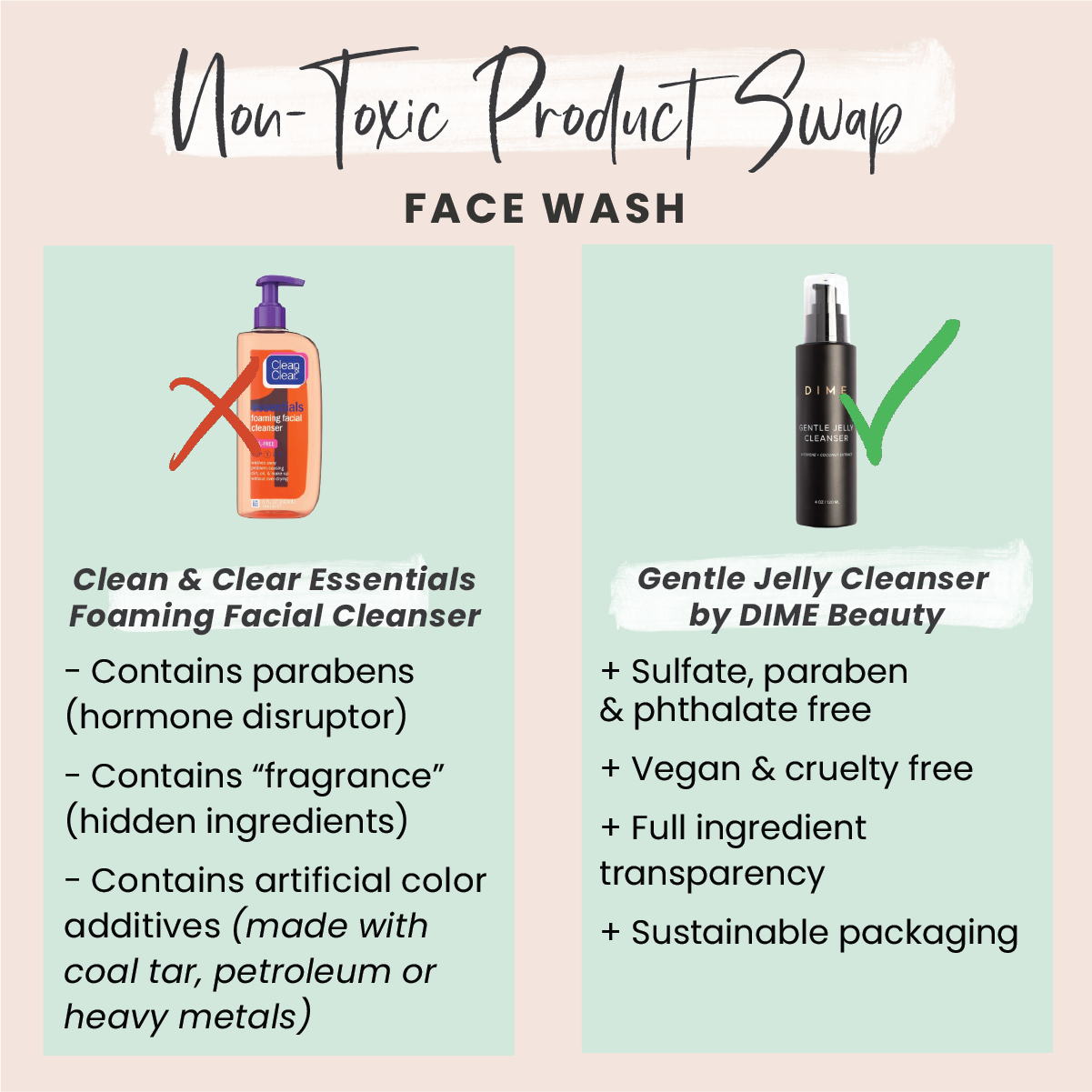 Did you know that specific fragrances (which can include hundreds of potentially harmful, unnatural ingredients) are not required to be listed on packaging or company websites? The words "fragrance" and/or "parfum" can be listed on the label rather than the actual ingredients used to make the scent. Click HERE to read our original post on this product swap, and to learn more about switching to safer companies with full transparency so you know what you're washing your face with!⁠
In short: we like to support and recommend products from companies that practice FULL TRANSPARENCY and @dimebeautyco does just that. Not only do they list all their ingredients on their website, but they give a direct link to the Environmental Working Group's score (EWG) of the ingredients used. (You can't get more REAL than that!).⁠
---
Have an idea for a product you'd like featured?
Want us to take a look at a product for you and suggest a swap out?
Email us at info@yourhormonebalance.com
Interested in testing your hormone levels and getting started on an all-natural rebalancing plan? Check out our at-home hormone testing + consulting packages HERE.