NON TOXIC PRODUCT SWAP: FACE WASH
NON TOXIC PRODUCT SWAP: FACE WASH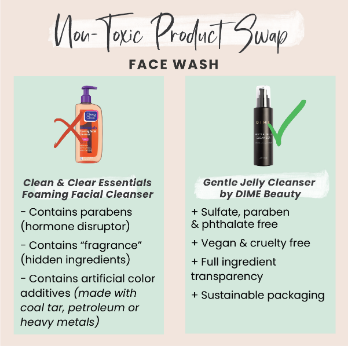 DID YOU KNOW THAT SPECIFIC FRAGRANCES (WHICH CAN INCLUDE HUNDREDS OF POTENTIALLY HARMFUL, UNNATURAL INGREDIENTS) ARE NOT REQUIRED TO BE LISTED ON PACKAGING OR COMPANY WEBSITES?  
Federal labeling law requires that ingredients added to provide a pleasant scent, or to mask a bad one, need only be listed under the generic term "fragrance" or "parfum."  This so-called "fragrance loophole" allows companies to hide ingredients under the protection of trade secrets. 
So is there anything being done to protect consumers?  Yes!  The California Fragrance and Flavor Ingredient Right to Know Act requires that companies have to disclose to California if their fragrances contain any harmful ingredients and if they do, then the state of California will make it public.  The Act comes into effect on January 1, 2022.  This is a great first step in disclosing information that consumers have the right to know.
WHY WE ARE SWAPPING OUT
'CLEAN & CLEAR ESSENTIALS FOAMING FACIAL CLEANSER'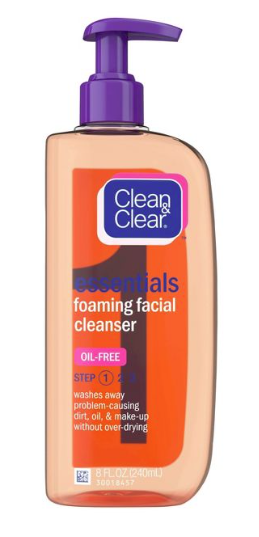 CONS:
Contains parabens

- These are artificial preservatives that studies suggest can disrupt hormones in the body (referred to as 'endocrine disruptors'). Parabens can be identified on the ingredient label as

isobutyl-, butyl-, isopropyl- and propylparaben.

Contains "fragrance"

- One little word that can be a blanket term for up to 3,0000 different chemicals (many endocrine disrupting). 

Contains artificial color additives

- Many of these toxic colors are made by using coal tar, petroleum or heavy metals.



WHY WE ARE REPLACING CLEAN & CLEAR WITH 
GENTLE JELLY CLEANSER BY DIME BEAUTY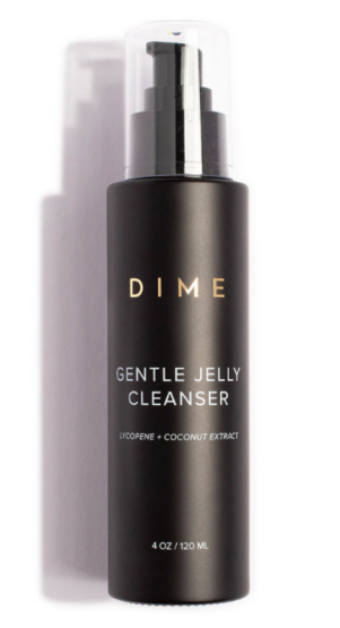 WHAT WE LOVE ABOUT DIME BEAUTY'S GENTLE JELLY CLEANSER
Sulfate, paraben & phthalate free

Vegan & cruelty free

Full ingredient transparency on labels and company website

Sustainable packaging
We like to support and recommend products from companies that practice FULL TRANSPARENCY and @dimebeautyco does just that. Not only do they list all ingredients on their website, but they give a direct link to the Environmental Working Group's score (EWG) with all ingredients used. You can't get more REAL than that!
Other brands we are loving:
---
Interested in testing your hormone levels and following our all-natural rebalancing guide? Check out our at-home hormone testing + consulting packages HERE.
Email us at info@yourhormonebalance.com with any questions!