Check Out Candace Burch on the "Flipping 50 Podcast" w/Debra Atkinson as they discuss Breast Cancer Risks + Your Hormones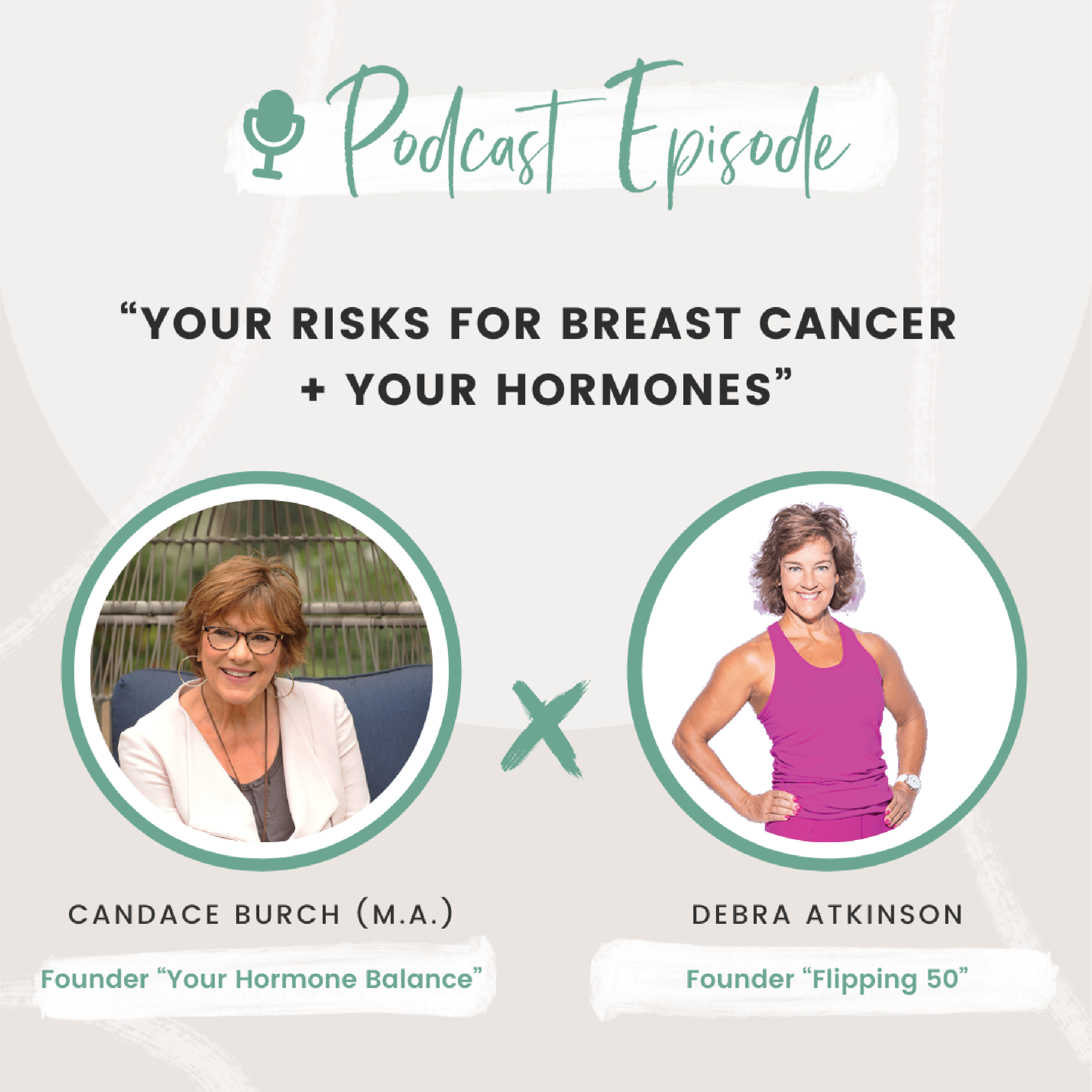 Tune into our founder's podcast interview with Debra Atkinson, Fitness Expert and founder of @flipping50tv - all about the hormonal connection to breast cancer and top prevention strategies.⁠
⁠
In this short episode they answer the following Q's:⁠
⁠
✔️ How does estrogen dominance increase a woman's risk of breast cancer?⁠
⁠
✔️ ​​Does progesterone protect against risk of breast cancer? ⁠
⁠
✔️ Is there a link between obesity and increased risk of breast cancer?⁠
⁠
✔️ What are Xenoestrogens and how do they play into hormone imbalances and breast cancer risk? How can listeners avoid them?⁠
⁠
✔️ What are the foods a woman wants to eat more of to reduce risks…and then on the flip side to avoid eating?⁠
⁠
✔️ What everyday steps can a woman take to protect breast health? ⁠
Listen to the episode HERE. 
---
Have a podcast you'd like us to be a guest on?
Email us at info@yourhormonebalance.com
Interested in testing your hormone levels and getting started on an all-natural rebalancing plan? Check out our at-home hormone testing + consulting packages HERE.