Hormone Balancing Star Ingredient: Reishi Mushroom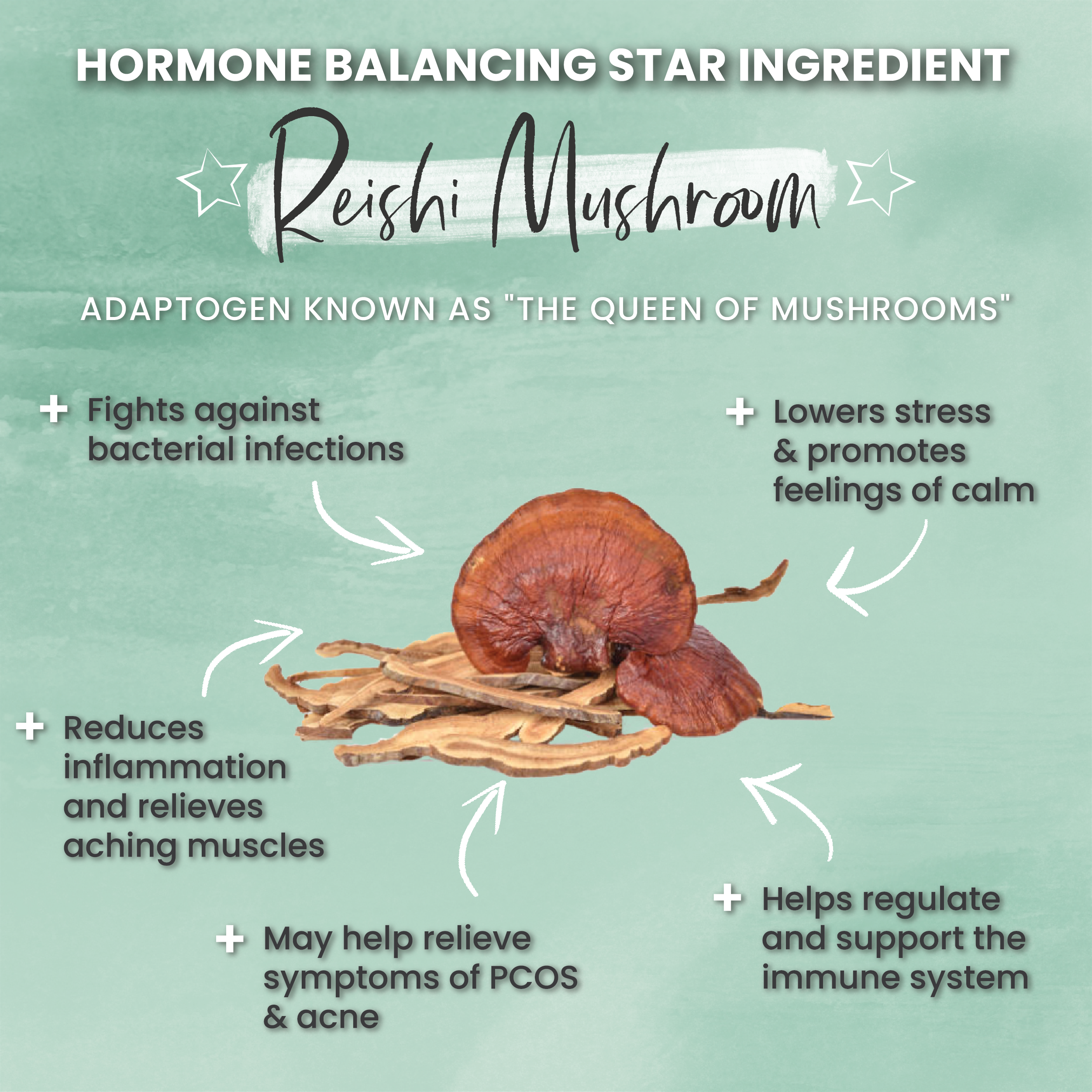 Known as the "Queen of Mushrooms," reishi has been revered for thousands of years and historically used in Asian countries for health and longevity. It was so highly regarded that it was once reserved only for royalty and the rich upper class! We love how supportive this mushroom is in lowering cortisol levels, supporting hard-working adrenals, and reducing stress, which is why it was used in China by Taoist monks and sages for cultivating spiritual energy, calming the mind, and transforming negative energy!⁠
Studies show reishi exerts anti-androgenic effects in the body, which may help ease symptoms of PCOS and acne. Reishi helps with liver function and the removal of harmful synthetic toxins which is KEY when working to naturally reverse PCOS and heal acne-prone skin. ⁠
But who knew that you could add these small but mighty shrooms into your daily rituals in a way that actually tastes GOOD?! Here are a few ideas: ⁠
➡️ Enjoy the reishi cacao hot cocoa by @foursigmatic mixed with steamed nut or coconut milk as an evening nightcap! Use our code "yhbalance" for a 10% discount. ⁠
➡️ Add 3-5 droppers of a reishi extract tincture (like @dragonherbs Wild Reishi Extract) into your breakfast smoothie w/ non-dairy milk, mixed berries, frozen coconut meat, cacao powder, chia seeds & cinnamon (or favorite hormone balancing combo!) ⁠
➡️ Make a batch of protein energy balls (with ingredients like pumpkin seeds, dates, collagen, flax & coconut oil) & add about 1 TBSP reishi powder per batch...@foursigmatic has a reishi elixir that would be great for this!⁠
---
Want us to take a look at an ingredient for you and talk more about its hormone balancing qualities?
Email us at info@yourhormonebalance.com
Interested in testing your hormone levels and getting started on an all-natural rebalancing plan? Check out our at-home hormone testing + consulting packages HERE.