Hormone Balancing Star Ingredient: Coconut Kefir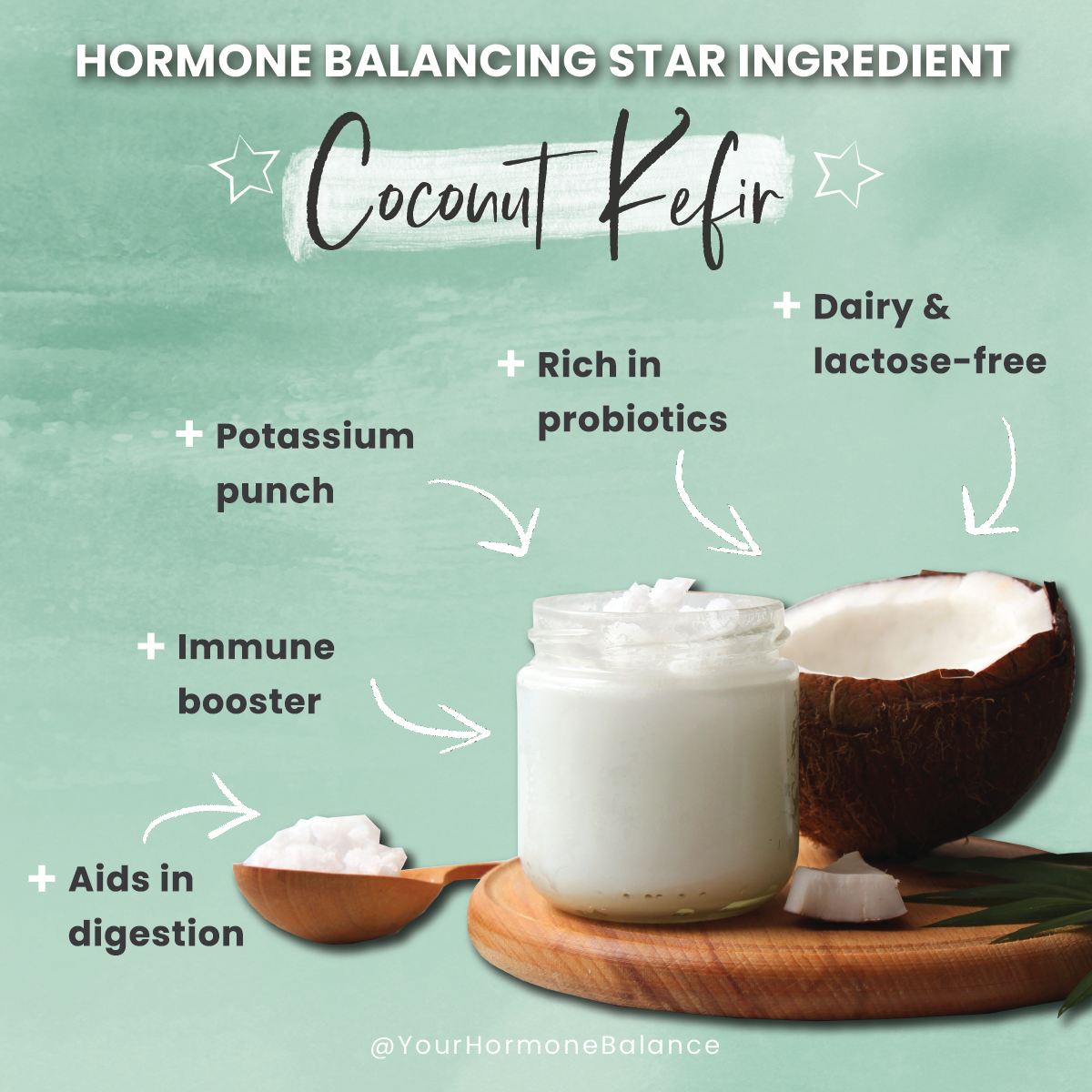 Have you tried coconut kefir? It's an incredible food that contains many probiotic compounds and up to 30 strains of good bacteria to help improve digestive & hormonal health, fight infection and ward off bad bacteria! ⁠
The great thing about coconut kefir (which is simply coconut water, fermented with kefir grains) is that it's dairy and lactose-free and is easy to find in health food stores but can also be prepared from home! ⁠
Ways to enjoy on the daily: ⁠
>> Mix into smoothies or pour onto superfood cereal bowls ⁠
>> Add to overnight oats or chia puddings with favorite gut-healthy toppings (nuts, seeds, coconut flakes, nut butter, etc) We like the brand @coyo_organic⁠
>> Via a refreshing beverage like @innereco⁠
>> As a replacement for buttermilk in recipes ⁠
>> You can also flavor your homemade kefir with things like pumpkin spice, orange peels, monk fruit, vanilla & cinnamon, and chopped fruit! ⁠
---
Want us to take a look at an ingredient for you and talk more about its hormone balancing qualities?
Email us at info@yourhormonebalance.com
Interested in testing your hormone levels and getting started on an all-natural rebalancing plan? Check out our at-home hormone testing + consulting packages HERE.