Elements of a Hormone Balancing Breakfast Bowl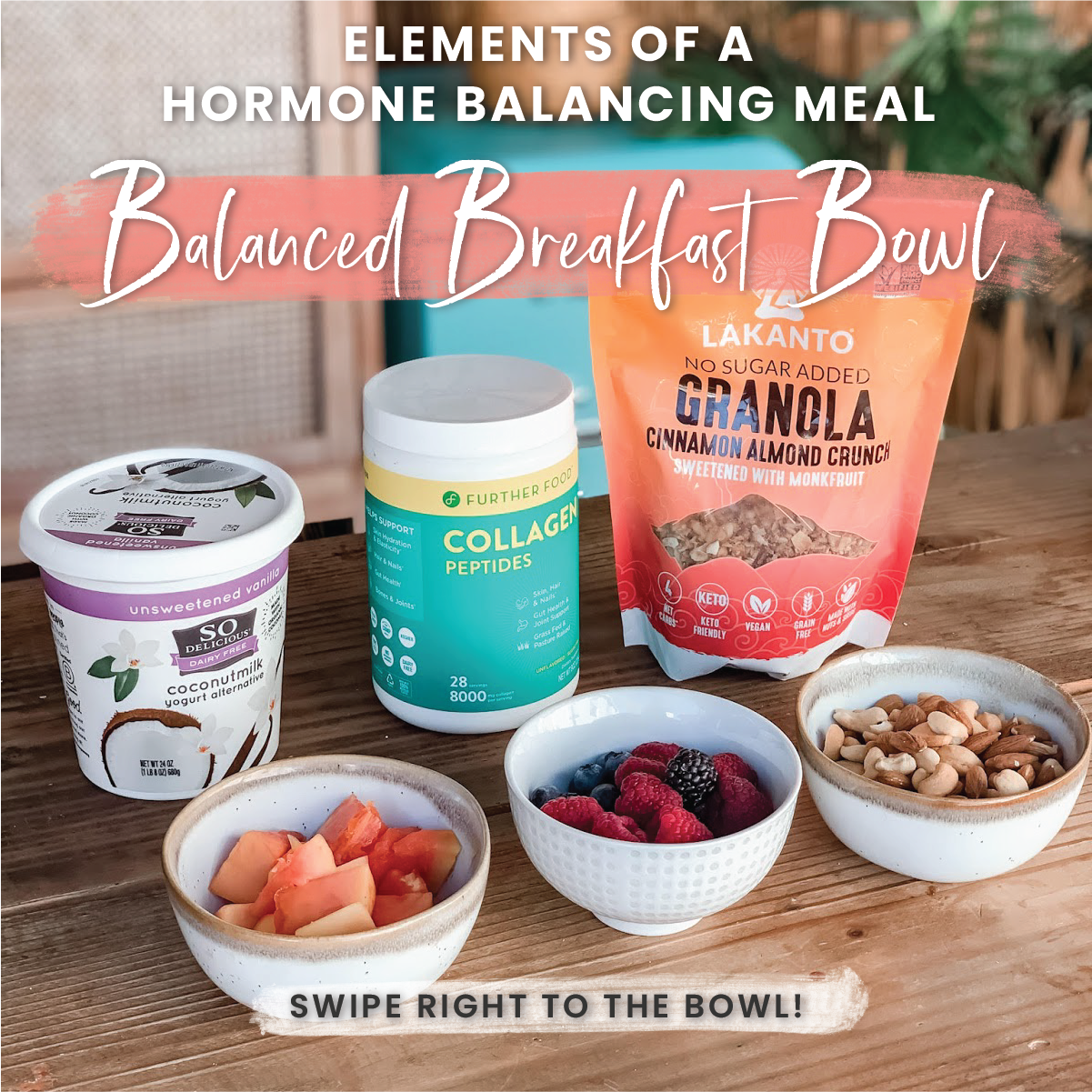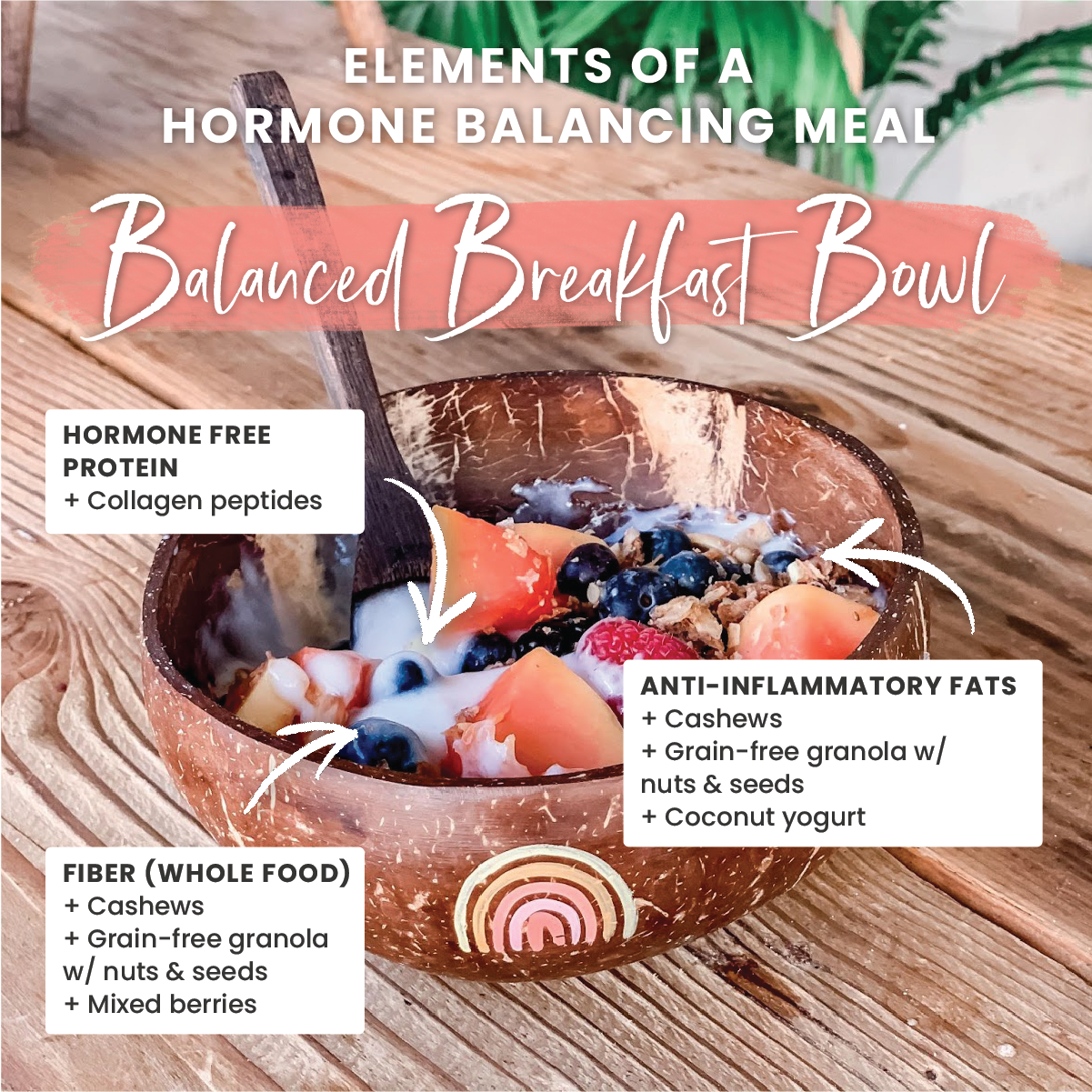 Yogurt bowls are a brilliant breakfast staple and can be slightly modified and enjoyed as a snack or dessert too. Plus, they're kid approved and an easy way to create a BYOB (build-your-own-bowl) breakfast bar on busy mornings which is also a sure way to reduce stress & balance those cortisol levels!
Here are the key players that make this bowl such a staple:
>>Non-dairy yogurt like coconut, cashew or almond: all of these options provide healthy fats, essential for cognitive function, vibrant skin and ovulation while the nut yogurt variations add an extra boost of protein! Wanna go for real dairy? Just make sure to look for an organic yogurt like @nancysyogurt to avoid cows that have been shot up with growth hormones!
>>@furtherfood collagen peptides is a fab way to add protein to your bowl without changing the flavor! Collagen supports a strong gut and healthy hair, skin & nails + it's 40% more satiating than most protein powders out there!
>>Combo of nuts & seeds- have fun and choose the ones you love most! Cashews & walnuts are an incredible source of Omega 3 fatty acids while adding 2-3 Brazil nuts gets you the thyroid promoting selenium we need each day! We love @lakanto's nut & seed granola because it's sweetened with 0 glycemic Monkfruit which won't take your blood sugar levels on a rollercoaster ride!
>>Top your bowl with fiber forward fruits to fuel those healthy BM's and detox the body! Raspberries and blackberries are some of the best forms + seasonal fruit like papaya, also known to aid in digestion. 
---
Do you have an idea for a hormone balancing meal?
Email us at info@yourhormonebalance.com
Interested in testing your hormone levels and getting started on an all-natural rebalancing plan? Check out our at-home hormone testing + consulting packages HERE.