The Latest on the WTF Podcast: "I'M SO ANXIOUS AND DEPRESSED. COULD IT BE MY HORMONES?"
Have you had a chance to tune into our founder's podcast: WTF: Women Talking Frankly?
Click HERE to listen to the most recent episode, "I'm So Anxious Or Depressed. Could It Be My Hormones?"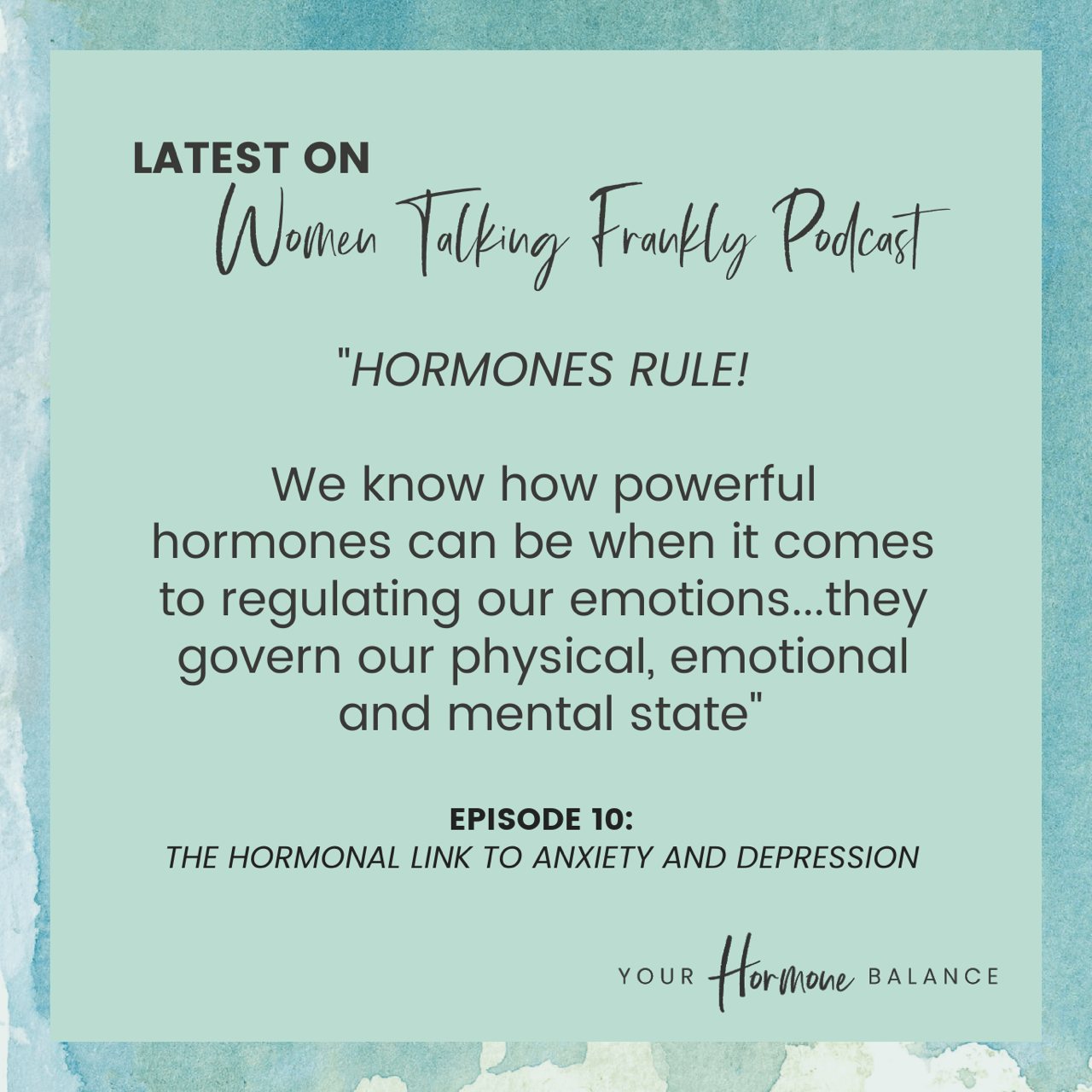 In their latest episode, Candace and Kyle talk about their frustrations around the lack of information linking mental health issues, such as depression and anxiety, to hormone imbalances.  
During this discussion, Candace and Kyle review statistics, and talk about how life's stressors impact women and men, and why women are more likely to seek help and be on medication for these issues.
Join this discussion as Kyle and Candace answer questions such as:
How are hormones related to neurotransmitters?
How does estrogen affect your mood?
What about progesterone?
Recommendations in terms of lab tests that help you uncover any hormonal imbalances?
Supplements to consider?
Activities to help support your mental health?
Tune in to this episode HERE.
***
MORE ABOUT THE "WOMEN TALKING FRANKLY PODCAST"
The W.T.F. podcast covers things you might be afraid or embarrassed to ask about. Candace and Kyle have dynamic let's-get-real discussions with experts about the heart, head, and health topics that matter most to women, and lead lively conversations that address the essential issues women like YOU face throughout life's transitions. Candace and Kyle bring decades of experience specializing in hormones and women's healthcare to shed light on PMS, menopause, sex, aging and more.
 Learn more about Candace, Kyle and the WTF podcast HERE. 
---
Enjoy what you're hearing? Candace and Kyle would love if you can subscribe, rate and review on iTunes!
Got an idea for an episode, or have a guest suggestion? Email us at info@yourhormonebalance.com