YHB Recommended Reading: Adrenal Health (Stress, Anxiety)
The following books were written by our 'go to' experts and educators in the field of health + hormone balance. We've also included specific podcast episodes that dive intro adrenal health & tangible ways to manage stress (download & save so you can tune in next time you're on a walk or commuting)! We highly encourage checking out these resources for additional support understanding HOW to improve your adrenal health (the hormone connection to stress, anxiety, insomnia, depression and more) + some of the most realistic steps to get started on your rebalancing journey! 
RECOMMENDED BOOKS
Adrenal Thyroid Revolution, Aviva Romm, MD
Best for those experiencing symptoms of adrenal imbalance/adrenal fatigue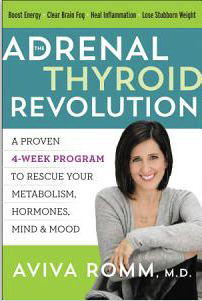 Hormone Intelligence, Aviva Romm, MD
Take back your hormone health and get to the root causes of common gynecologic conditions
Adrenal Fatigue: The 21st Century Stress Syndrome, James L. Wilson
An education in the cortisol-stress connection by the physician who defined the term Adrenal Fatigue.
Fight Fat After Forty, by Pamela Peeke, MD., M.P.H.
How stress makes you fat and how to support the adrenal glands stress response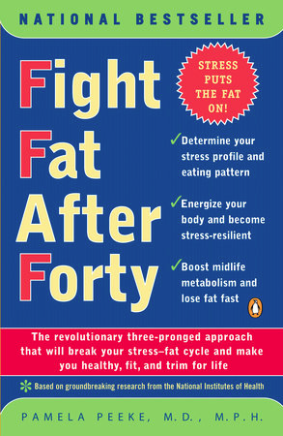 The Mood Cure, Julia Ross, M.A.
Best for those with anxiety, mood issues, stress and depression – neurohormones and brain health explained w/natural good-mood foods and nutritional solutions**
The Anti-Inflammatory Diet & Action Plans: 4-Week Meal Plans to Heal the Immune System and Restore Overall Health, by Sondi Bruner
RECOMMENDED PODCASTS
Women Talking Frankly "Digging into the pandemic + Beyond: Managing Stress for Optimal Health" with YHB founder Candace Burch & Co-host, Kyle McAvoy 
Solo 2.0 Podcast "Adrenal Health! How to Manage Cortisol (stress) Hormones" w/ Candace Burch, Founder of Your Hormone Balance
Solo 2.0 Podcast "Managing Stress & Avoiding Burn Out. Best Adaptogens & Lifestyle Adjustments to Heal the Body from Chronic Stress" with JOYÀ Founder Ruth Elnekave
Solo 2.0 Podcast "Natural Approaches to Boosting your Immune System, Managing Stress & Improving Sleep" with Shawn Manske of Wishgarden Herbs
Healthier Together Podcast "Hormone Q&A—Solutions for Belly Fat, Acne, Hair Loss, Migraines, PMS, Insomnia, Low Energy, and More" with Dr. Aviva Romm
The Genius Life Podcast "How to Instantly Stop Anxiety and Better Cope With Stress" with Dave Rabin, MD, PhD
12 Minute Meditation "A Gratitude Practice to Notice, Shift, and Rewire Your Brain" 
The Daily Meditation Podcast (10 minutes) "Calm Your Mind, Day 6 Art of Stillness"

The Be Well by Kelly Podcast "The Power of the Exhale" with Ashley Neese
---
Have a question? Email us at info@yourhormonebalance.com
Interested in testing your hormone levels and getting started on an all-natural rebalancing plan? Check out our at-home hormone testing + consulting packages HERE.