YHB's Recommended Reading: Hormones + Weight Loss
The following books were written by our 'go to' experts and educators in the field of health + hormone balance. We've also included a roundup of some of our favorite podcast episodes that are both empowering & educational with tangible tips & tools (download & save for your next walk or commute!). 
We highly encourage checking out these resources for additional support understanding the connection between hormone imbalance and difficulties losing or maintaining weight. Take a look through our recommendations & choose 1-2 books & 1-2 podcasts that stand out and that feel supportive AND realistic for your unique lifestyle & routines. 

RECOMMENDED BOOKS

Body Love, by Kelley Leveque
Learn about the Fab 4 foods for blood sugar balance and eating to balance your weight and your hormones (with delicious recipe ideas!)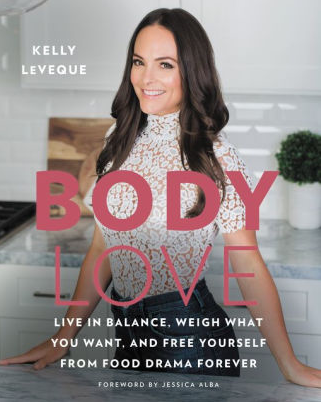 The Hormone Reset Diet, by Sara Gottfried, M.D.
Improving hormone metabolism to lose weight more easily 
In The Flo, by Aviva Romm
For women of reproductive age to get in-tune with their menstrual cycles + learn how eat and exercise to best support sustainable weight loss & a healthy period (with recipes!)
The Hunger Fix, by Pamela Peeke, M.D.
The latest neuroscience fix for overeating and food addictions
From Belly Fat to Belly Flat, by Dr. C.W. Randolph MD and Genie James MMsC
A gynecologist/compounding pharmacist tells us how to banish the hormonal culprits behind stubborn belly fat

Fight Fat After Forty, by Pamela Peeke, MD., M.P.H.
How stress makes you fat and how to support the adrenal glands stress response

RECOMMENDED PODCAST EPISODES
Women Talking Frankly "A Weighty One" with Nutritionist Tracy Siegel & YHB founder Candace Burch & Co-Host, Kyle McAvoy 
Solo 2.0 Podcast "10 Tips for a Sustainable Approach to Weight Loss" with Hosts, YHB Co-founder, Rye Burch & YHB Health Coach, Jess Suchan  
Solo 2.0 Podcast "How to Make Healthy Eating Easy" with Health Coach, Maria Marlowe
Real SOULutions "How to Beat Sugar Cravings" with Host, Dietitian Sarah Grace Meck, MS, RD
Healthier Together Podcast "Hormone Q&A—Solutions for Belly Fat, Acne, Hair Loss, Migraines, PMS, Insomnia, Low Energy, and More" with Dr. Aviva Romm
The Goop Podcast "Resetting Hormones, Weight & the Conversation Around Women's Health" with Sara Gottfried, M.D
Empowered Hormones Podcast "Achieving Sustainable Weight Loss" with Zoe Morosini
A Cyster & Her Mister "Whole Body Approach to PCOS Weight Loss" with Dietitian, Esther Blum
A Cyster & Her Mister "Syncing Your Menstrual Cycle with Your Lifestyle" with Author, Alisa Vitti
Be Well by Kelly Podcast "Healing Hormone Chaos" with Dr. Aviva Romm  
---
Have a question? Email us at info@yourhormonebalance.com
Interested in testing your hormone levels and getting started on an all-natural rebalancing plan? Check out our at-home hormone testing + consulting packages HERE.