Product Pick: Plantworks Nutrition Protein Powder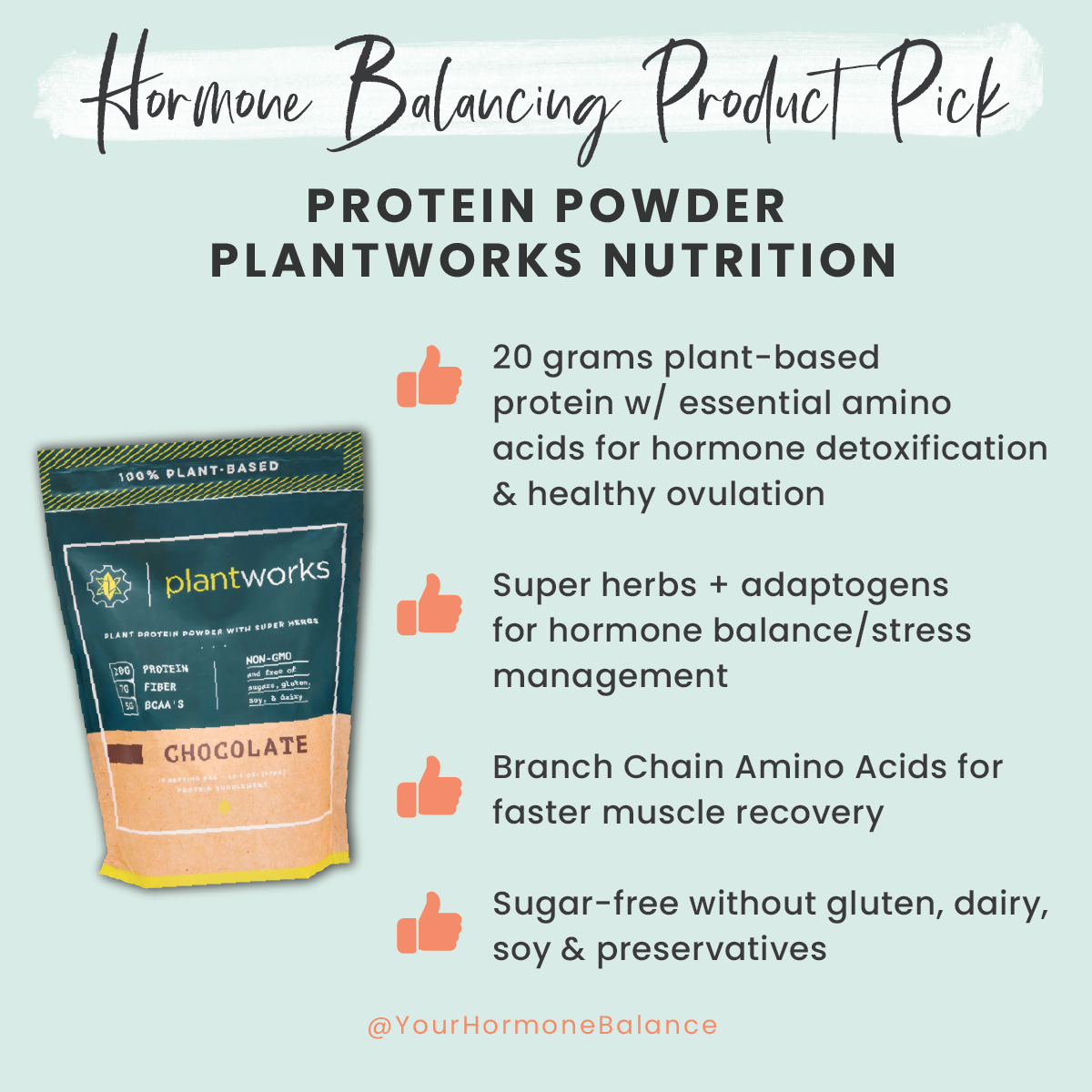 Protein powders are one of the easiest ways to get nutrition on-the-go BUT the majority on the shelves (and online retailers), are filled with additives, sugars, dairy, gluten, and/or soy which can act as xeno "fake" estrogens in the body & contribute to further hormone imbalances! While protein (essential amino acids) are critical for blood sugar balance, hormone support & healthy ovulation, it's just as important to make sure it comes from a clean source, free from growth hormones & preservatives. Isn't it interesting how seemingly "healthy" choices in our lives can actually be contributing to our symptoms, simply because of misleading marketing and hidden ingredients? ⁠
This is one of the reasons we were elated when we discovered @plantworksnutrition which is a 100% plant-based protein powder, created by athletes and protein fanatics that wanted a vegan option that would support their lifestyle + the nutrients they needed to recover & thrive! We love the addition of hormone supportive super/adaptogenic herbs like ashwaganda (fights stress), maca (libido & energy) & camu camu (a rich source of vitamin C) + the addition of branch chain amino acids for muscle recovery! ⁠
We can honestly say that of all the protein powders we've tried (and recommended to clients), this is the one that provides some of the best nutrition out there AND tastes amazing with ZERO chalky aftertaste. Add to protein shakes, mix into yogurt bowls & seed cycling energy balls or use for delicious pancakes! Use code PLANTBLISS15 for 15% off + free shipping. ⁠
---
Have an idea for a product you'd like featured?
Want us to take a look at a product for you and suggest a swap out?
Email us at info@yourhormonebalance.com
Interested in testing your hormone levels and getting started on an all-natural rebalancing plan? Check out our at-home hormone testing + consulting packages HERE.