Check Out This Episode of the WTF Podcast "The Androgens: Testosterone & DHEA - Not Only For Men" w/Natalie Gustafson, R.PH & Co-Host Kyle McAvoy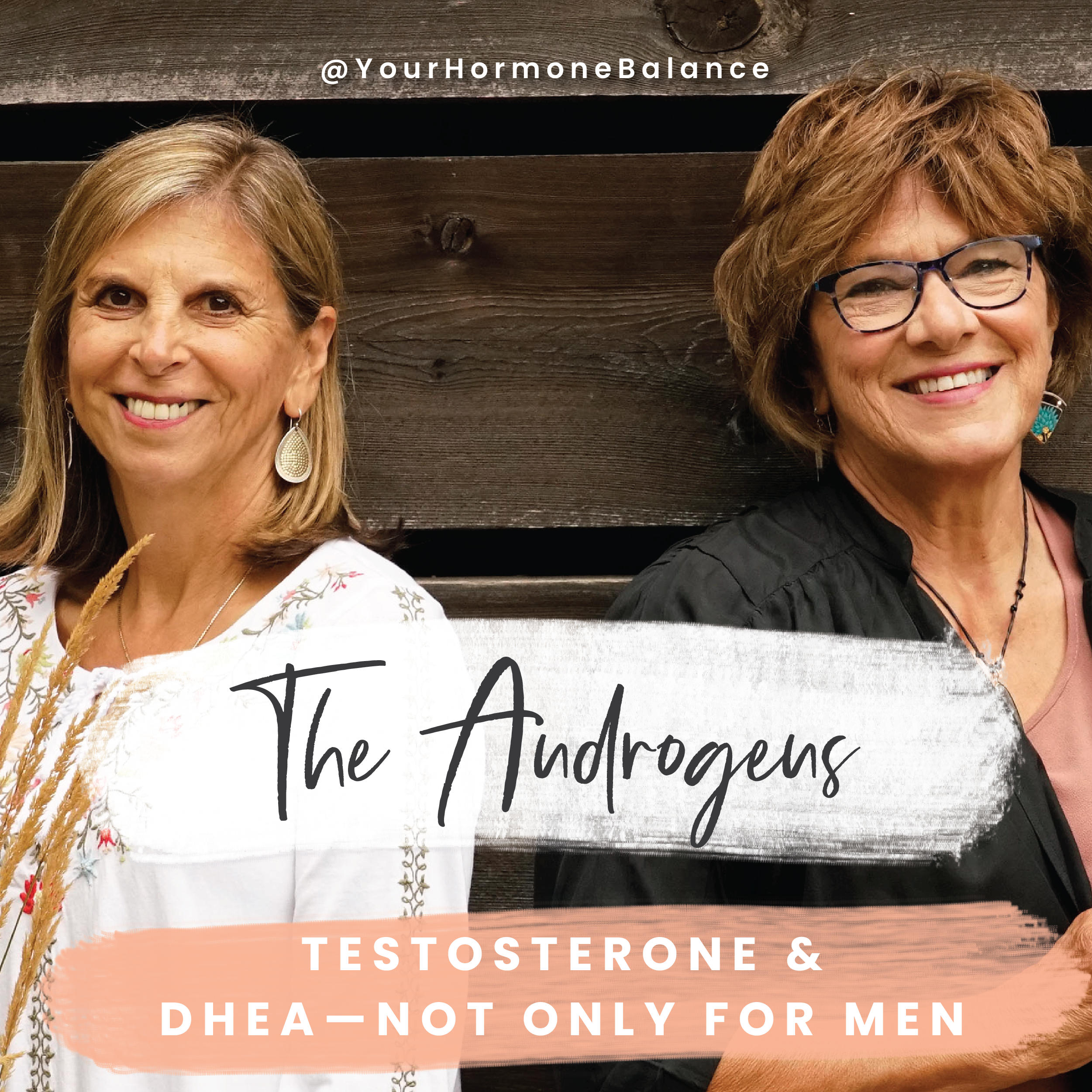 Tune into this episode of "WTF: Women Talking Frankly," hosted by our founder Candace Burch, MA + Kyle McAvoy, NP. In this episode they interview Natalie Gustafson, R.PH, all about the androgen hormones: DHEA + Testosterone.

This episode includes a detailed breakdown of the "workhorse" androgen hormones that build and maintain the bone + muscle mass that our strength and stamina depend on, while also supplying the biochemical messengers that drive sexual energy, competitive drive, metabolism, mental clarity, and even our outlook on life!

This conversation is particularly focused on the impact of LOW androgen hormones, so make sure to tune into Candace + Kyle on the following episode when they share part II of their conversation with Natalie, including a focus on the impact of HIGH androgen hormones!
Listen to the episode HERE. 
---
Have a topic you'd like covered on the WTF podcast?
Have a podcast you'd like us to be a guest on?
Email us at info@yourhormonebalance.com
Interested in testing your hormone levels and getting started on an all-natural rebalancing plan? Check out our at-home hormone testing + consulting packages HERE.