Catch this Episode of Candace Burch on the "Wholesome Fertility Podcast" w/Michelle Oravitz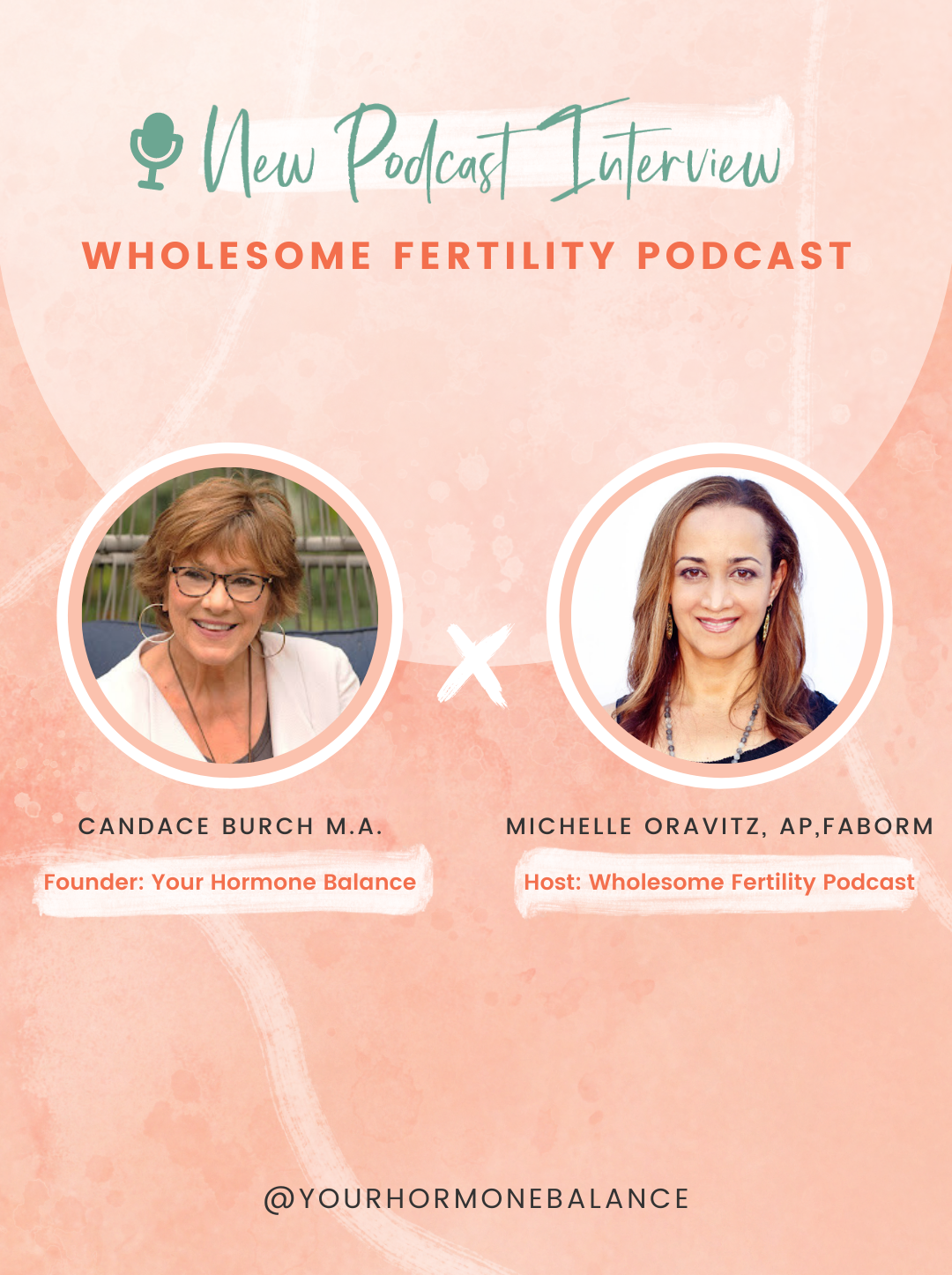 Our founder, Candace Burch, is also a founding member of Women in Balance, one of the first nonprofits in the country to advocate for women's hormone health. Her goal is to help people naturally rebalance their hormones to relieve symptoms and restore balance in their lives. Candace has spent the last 30 years as a health educator, journalist, and women's health advocate raising public awareness about natural hormone health, including lobbying senators on Capitol Hill for safe access to bio-identical alternatives to hormone replacement therapy.
She is featured on the @thewholesomelotusfertility podcast with host Michelle Oravitz, where they discuss insights on fertility health - plus the key hormones we test and how they relate to difficulties getting pregnant! 

Listen to the podcast HERE.  
---
Have a podcast you'd like us to be a guest on?
Email us at info@yourhormonebalance.com
Interested in testing your hormone levels and getting started on an all-natural rebalancing plan? Check out our at-home hormone testing + consulting packages HERE.