Hormone Balancing Recipe: Magic Cauliflower Bagels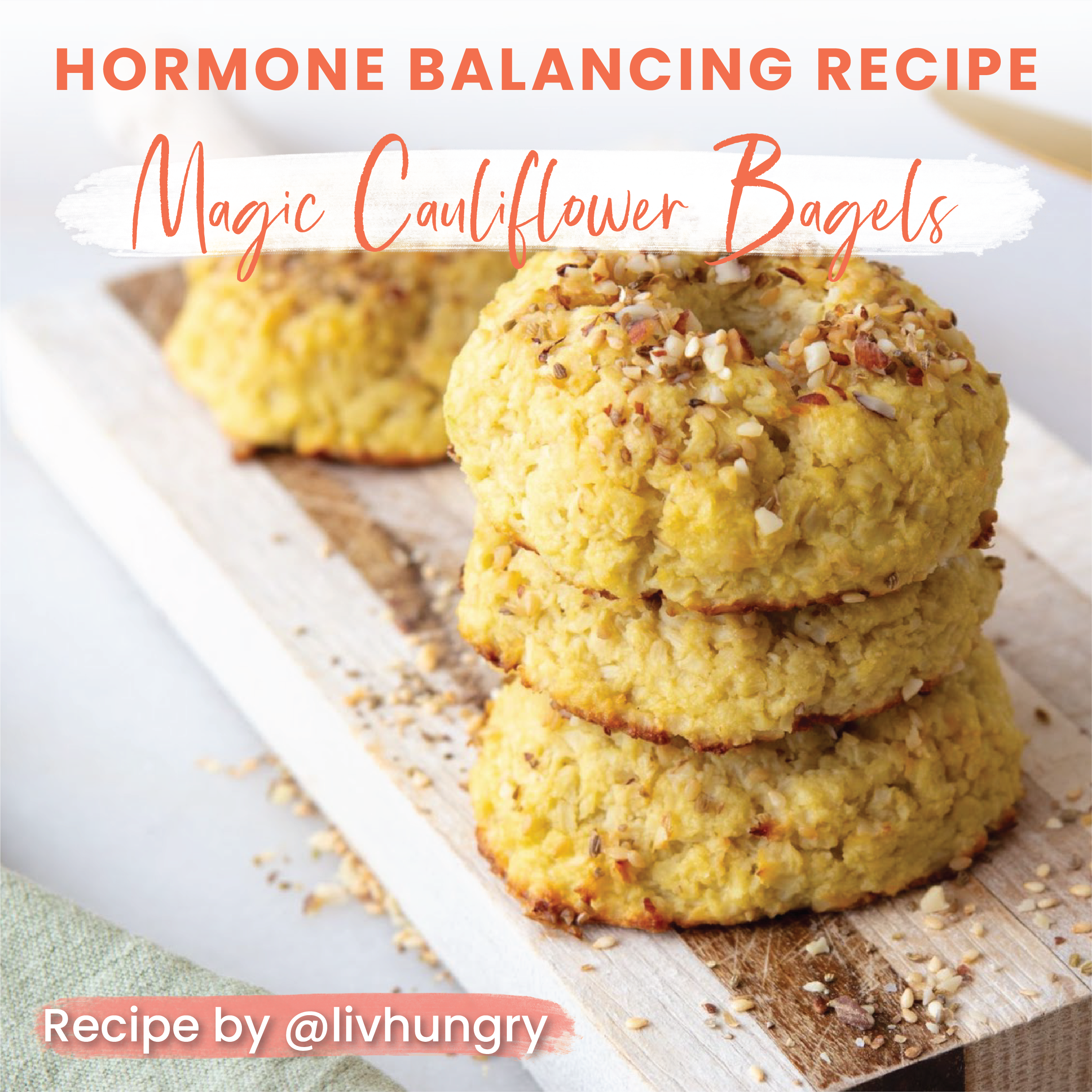 Save for brunch this weekend & enjoy with a delish plant-based cream cheese like @kitehillfoods + a side of fried eggs and avocado for a true hormone balancing combo! These "Magic Cauliflower Bagels" were created by holistic health coach @livhungry and are just one of the delicious recipes you can find in @bodyblissbyjess' "Sexy Swaps + Recipe Guide!" Use code YHB10 for $10 off!⁠
Ingredients⁠
☀ 1 medium head of cauliflower, broken into florets or pre-riced (about 3 cups)⁠
☀ 2 tablespoons a…
Hormone Balancing Recipe: Roasted Salmon Bowl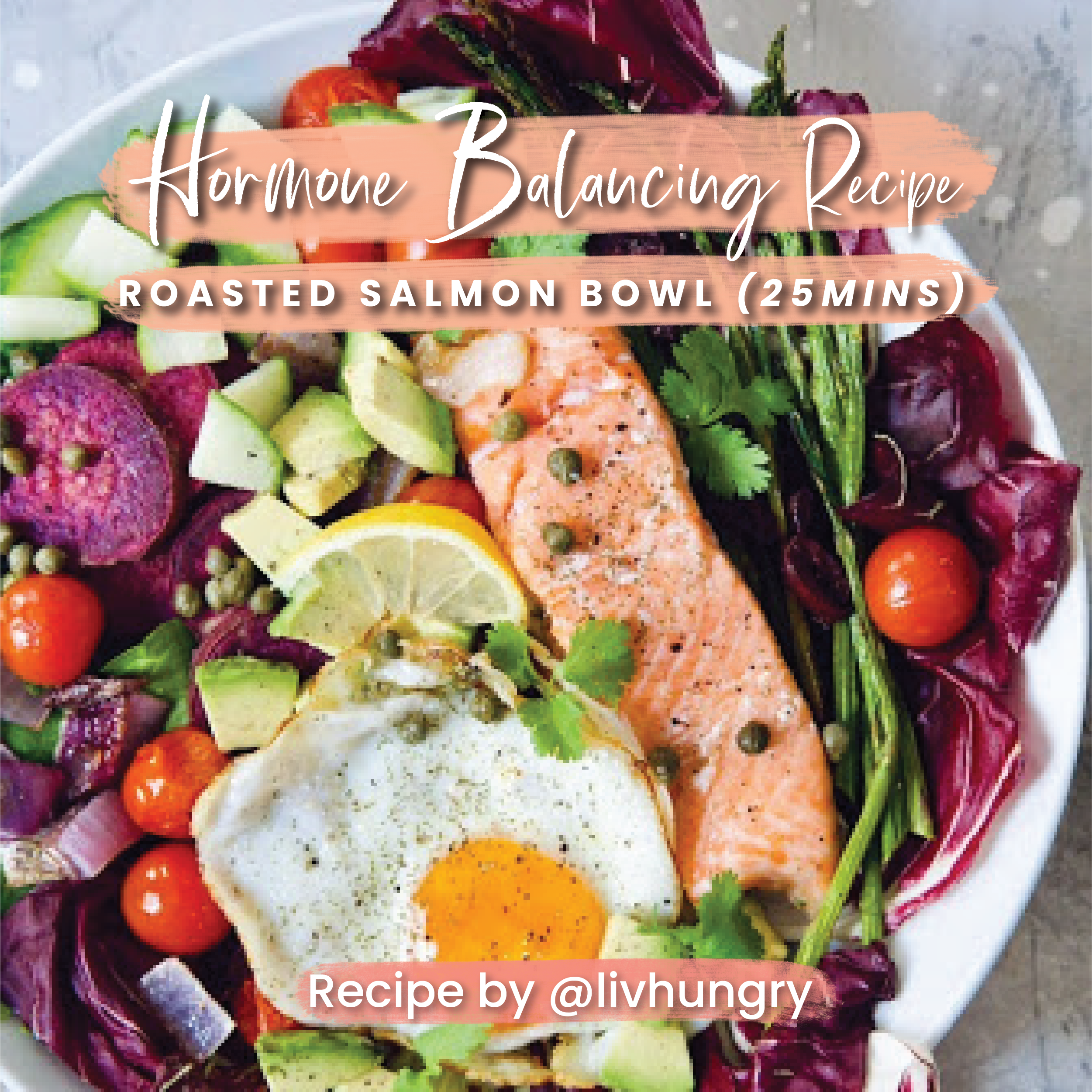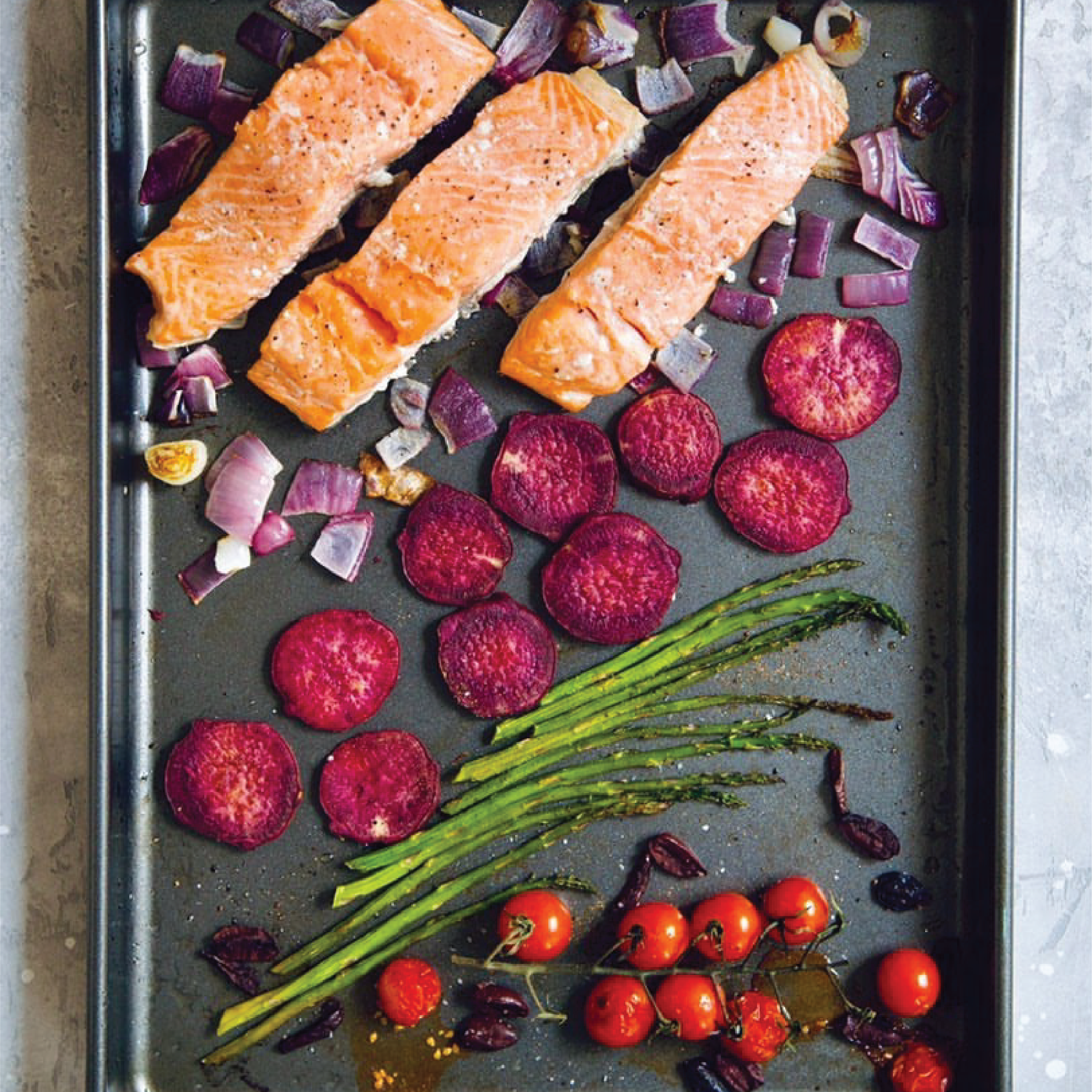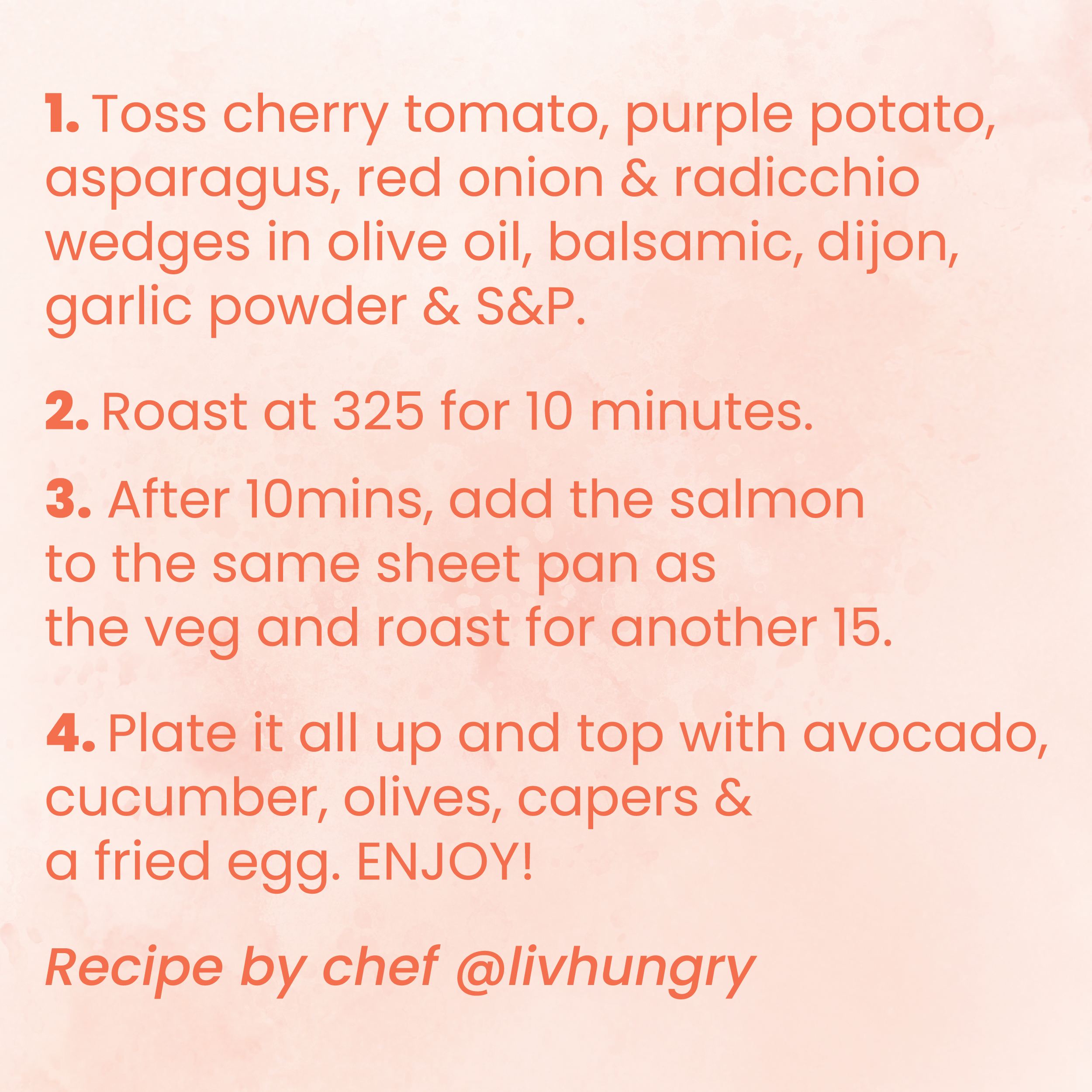 Save this for lunch or dinner this weekend! Another fabulous hormone balancing recipe by our friend, holistic chef @livhungry What we love about Liv's recipes is that not only are they well balanced and nutrient rich, but they are approachable for anyone to make! This one is a quick n' easy salmon bowl that can be made in under 30mins - including protein + fat + fiber + greens + nutrient rich carb for balancing blood sugar & keeping you full & satisfied!
Toss cherry tomato, purple potato,…